Before you step into a salon, it is best to everything about keratin treatments. Yes ladies; it's the hottest thing in the world right now but is it really safe? Do you want to know all the facts about Keratin treatment before you get your head into it? Well then, you are at the right place, I guess, I can totally be helpful. Just take a look at this scoop before strapping in and getting it done….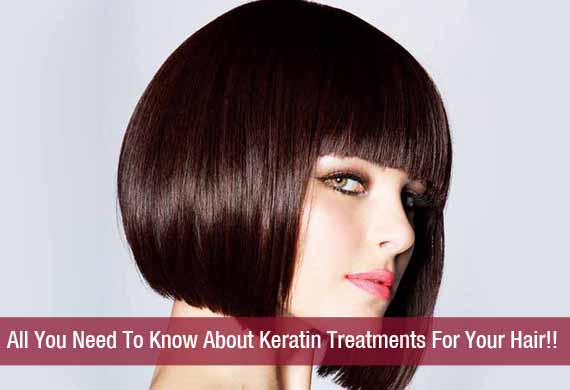 What is a Keratin Treatment?
It is nothing but a hair straightening treatment which actually cuts down all the frizzes and curls. It will give you the sheen and shine you want, but ladies; do keep in mind that it's not permanent….so keep yourself prepared to shed huge bucks in about every 4 months.
P.S. – it is one great alternative to daily hair straightening.
How Does The Keratin Treatment Work?
Trust me dearies; this is one of the most important facts that is difficult to learn. It's basically a mixture that's applied on to the hair to make it straight and shiny. Better consult a specialist before dedicating yourself to keratins.
Are You Appropriate For The Treatment?
You might probably be wondering whether you can get the keratin treatment done or not- well, the answer is- yes, you can! If you have super frizzy and curly hair, why go through that all summer? You could instead get a keratin treatment. Believe me dearies; it's amazing!
Is The Treatment Safe?
Yes ladies, I understand….most of you here wants to know whether it's safe or not. Well, it is. Was almost like a lifesaver to me! Of course, you have your own opinion, do a bit of research on your part but seriously, praises for the fantastic treatment.
What Is Your Hair Type?
Ahan….you will have to consider your hair type. So, is your hair frizzy and dry and dead all the time? Well then, keratin might be the best way out of this problem for you. Always consider your hair type ladies. Always!
There you have it…all the facts that I know by far about keratin treatment. Do you think it's worth a try? Do, share it with us. Have a great day. 🙂
 Image Sources — 1