Let's See what this Product Claims…
Glazewear lip glosses by Avon come in three types: Intense, Sparkle, and Shine. Each kind includes five shades to pick from and there is one clear Glazewear on hand, giving 16 total options. All the Avon Glazewear glosses are unflavored, less-sticky, and give moisturizing and comfortable effects.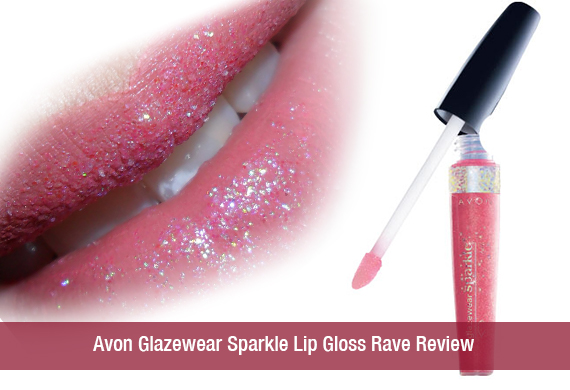 When it comes to Avon Glazewear Sparkle Lip Gloss Rave, this specific shade is a bit 'sparkly' with a pretty lip shade. This glamorous shade leaves your lips looking enticing and gorgeous together with that not-so-easily vanishing shine. Despite of offering glam color to lips, it even gives moisturizing effects so that they don't get dry quickly. It's a perfect lip color to get envious appearance in just one swipe!
Price – INR 329
My Experience with Avon Glazewear Sparkle Lip Gloss Rave!
Sexy gloss infusing shine on lips with smoothly etched curves by using lip liner and adds a bit plumpness with extremely soft sparkling lips, that makes me look tempting and seductive when going for a special date. Well, I am not praising myself, but this is what my boyfriend feels about me. Glazewear range, especially Avon Glazewear Sparkle Lip Gloss Rave is the secret I use to make my lips kissable to woo my man!
I just love the rave shade as it looks awesome. You know it's quite tough to find a color which is not too red, too pink or too bright; it matches up my complexion perfectly!I can simply use it everywhere and anywhere; be it a formal dinner party or just a casual day event. I may not be beautiful like a princess, but just a swipe of Avon Glazewear Sparkle Lip Gloss Rave makes me feel like a princess.
When I was a child I used to sit in front of my mom's dressing table for hours, trying to emulate the way she applied makeup… the product that used to attract me the most was her lipsticks, especially the glossy ones. I never asked my mom to get me a kitchen set or doctor set, just a vanity box with loads of cosmetics and makeup! And today also, I am still the same…  But one thing which has changed is – lip glosses not the lipsticks.
Initially I was a bit hesitant to buy this sparkle rave shade by Avon, but then I found that it is different from those general sparkly and twinkling lip glosses which make you look like a kid. Glazewear works well on top of lipstick or alone too. The best part is that it does not wear off completely with the very first sip of tea.
Have a Look at Photos and Swatches!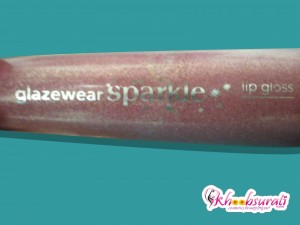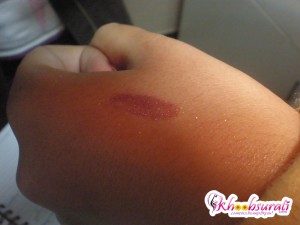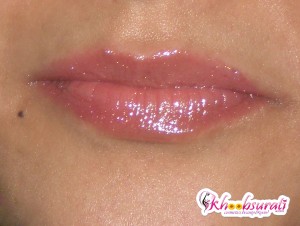 Let me Share the Things which I liked about Avon Glazewear Sparkle Lip Gloss Rave!
It makes me shine like a supernova!
Gives a sparkly, radiant touch to your lips.
Provides proper moisture to the lips.
Healthy looking color that can be both sexy and casual.
Good shade to play up the natural color of lips.
Things Which I didn't like about Avon Glazewear Sparkle Lip Gloss Rave!
Since it is a gloss, it does not last the whole day…
A lil bit Sticky but I feel it's not too bad…
At times, when you wipe off your gloss the sparkles just refuse to come out and stick to your skin…
Bottom Line
This lip shade is good, no doubt, but I think I should give a try to some other Glazewear product now. I got temped when I saw Glazewear Shine Iced Pink in the Avon booklet… So hopefully I am gonna buy this shade next time!