When it comes to maintaining beauty and fashion simultaneously, there are millions of advices that come flowing to our way, be it our mother, friends or colleagues… everybody has their own opinion to manage frizzy hair or to use concealer with a different way. And gosh people got so very confused as whom to listen? Worry not gals, I am here to solve your confusions as I have come up with best of beauty and fashion tips that will help you dazzle the ramp.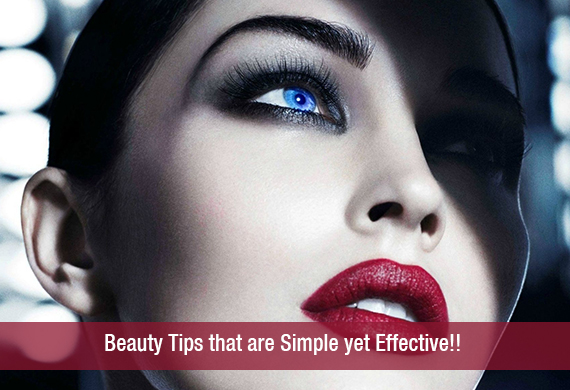 So read on to find out what suits you the best and how can you glamorize the way you appear…
Yes it is important. When you exercise, you wipe away sweat from your face many times. This process can further fill your pores with dirt and oil and cause you those embarrassing acne. So always before exercise, don't forget to wash your face.
Show them you care!! With properly chipped and filed nails your hands can look pretty and you never know, a prince charming might come to kiss your hand and take you away!! So gals never miss a chance and look twice at your hands before leaving home.
Curl your lashes and let many hearts fall for that! Yes with that look, you can easily be a sexy diva around and surely steal the show. Moreover this will make you look more alert and awake, oh what an escape for waking up late for the last night party!! 😉
Use Long Lasting Liner!!!
Want to grab the attention of the guy with one look? Then go for long lasting liners and play with many colours. Just the way eyes speak thousand words; your liner too can compliment you.
Always have Tic-Tacs at your Disposal!!
Need to rush for a party and got late in the office, now you don't have much time to dress your hair and other such things. To escape these emergencies, always have handy tic-tacs with you and just pin up your hair. This can get you ready for any party at any moment.
An instant dab of lip gloss is enough to make you look energized, no matter how much hectic assignment you have handled. Use it always before heading to any event and people will surely notice your smile.
Keep these tricks in mind and make sure you never remain behind from any of your rival! Stay beautiful always!!
Image Source : 1