No matter where and when you are heading out for hot summer day, remember the scorching sun will follow you around. Hence, ensure that you are equipped with highly effective sunscreen or sunblock. SPF 20 to 50 is good to beat the heat for around 4 to 8 hours in sun.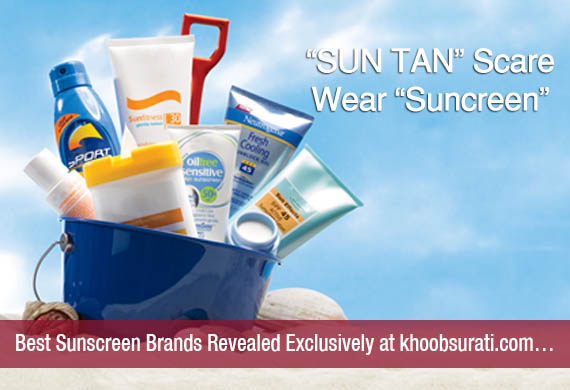 So this summer, do not let your tight budget stop you from rollicking time in sun without appearing like you have just popped out of oven! Let's have a look at some of the best popular brands in suncare field…
Lotus Herbals –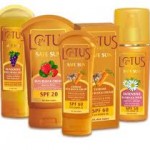 Inspired by Ayurveda, Lotus Herbals products include the combination extracts of unique herbs, which enhance, heal and protect the hair, body and face.  Lotus Herbals has developed breakthrough innovation in the Category of Sunscreens and sunblocks by launching unique suncare products. This brand has been a rescue in the summer time with its effectual sunscreens. Some of them are:
Neutrogena –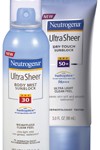 Neutrogena has developed an innovative sun care technology complex known as Helioplex, which is specifically engineered to offer very high, photo-stable and very broad UV protection.  Its range of sun protection is paired with non shiny and light weight finish. Not only this, these sunblocks are non-comedogenic, PABA-Free and Water-Resistant.
Biotique –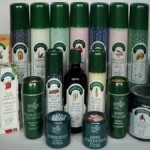 Biotique sun sunscreen range is formulated with herbal extracts that combat sun tan, premature aging, dark spots, skin darkening and discoloration, thereby helping you in revealing even and fair skin tone. All the sun care products from Biotique are designed to give you broad spectrum UV protection while offering your skin the required moisture. Some of the best Biotique sunscreens are:
 VLCC –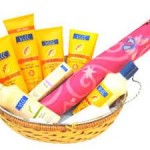 VLCC sunscreens are quite light for your skin and spread quickly & evenly without putting much effort. The absorption of these sunscreens takes a few minutes and once they are absorbed, there is no oily or sticky feeling. The new range of VLCC sun care products are oil free and sweat proof. Some of the best examples are:
Jovees –

Jovees sunscreen range offers high degree of sun protection to your skin from the injurious effects of sun UVA and UVB rays and makes the skin fairer. These products are a unique herbal formulation created via scientific processes.
So these are the top five sun-care brands available at Khoobsurati.com… You can simply pick any, according to your skin type and budget as well!!!
[starreviewmulti id=2 tpl=20]
Incoming search terms:
biotique sunscreen vs vlcc sunscreen (2)
biotique or neutrogena (1)