They say that lucky are the ones who get friends like soul mates. Although our famous Bollywood seems to be an unlikely place to see any such sort of affection or closeness, it proved otherwise to our great surprise when reportedly self-confessed BFF's Sonam Kapoor and Jacqueline Fernandez made appearance in the pre-party bash hosted by Filmfare Awards.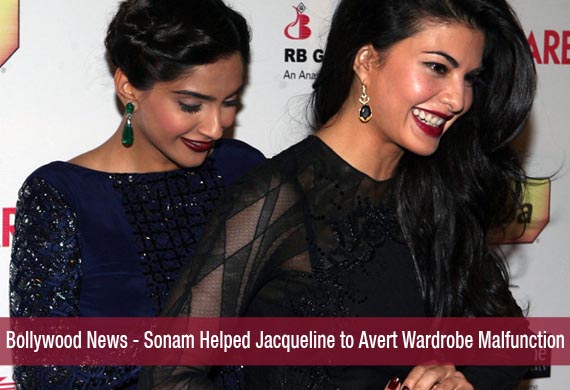 The story goes that Sonam helped her friend Jacqueline Fernandez saved from 'possibly' a big wardrobe malfunction when the two stars were posing for photographs. It went that when two gorgeous ladies arrived for the awards, then while posing, Sonam was seeing huddling Jacqueline from the back, reportedly fastening the zip of her dress that had been unfastened accidentally showing her bare back. It was also seen she kept Jacqueline curled up from back in order to protect her from the prying eyes of the media which always remain ready to catch up and hook to any embarrassing moment.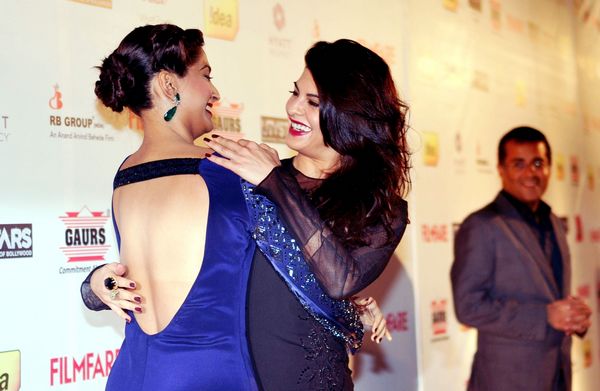 In this 'plastic' world of glamor where unforgiving and uncompromising relations often overrule true friendships, this act of genuine care and concern for a friends was doubtlessly heart-rendering. We must say hats off to Sonam for her unflinching consideration for her friend which she proved so elegantly in front of the world.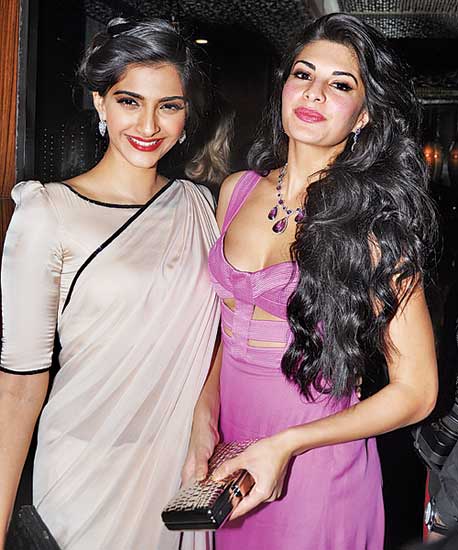 By the way what have you done for a BFF…?? I mean OK she/he may not really have had a wardrobe malfunction or she had… did you help your BFF's is anything she/he needed you?? Do good and get good may sound somewhat out of date but it really feels pleasant. In fact, the grapevine is abuzz that the duo consult each other before stepping out of their house and give each other a "deko" which actually means an overexcited Hinglish "dekho". We love Sonam's good friend act, in fact what the episode brings out is that not only can you Learn latest fashion trends from her but some friendship etiquette too.. impressive evermore… way to!!
Know what is Salman Khan is up with!
Incoming search terms:
bollywood news (15)
wardrobe malfunctions in bollywood images (1)