So you are looking for some skin care tips for your combination skin… While caring for other types of skin is not that tough, having a combination skin can get you head twisting experience. While the situation is confusing for many, several find it frustrating. I know you are completely under dilemma while choosing any product, but worry not ladies, it does not have to be that way. Let me today reveal secrets that you can keep in your vanity box… so let's have a look!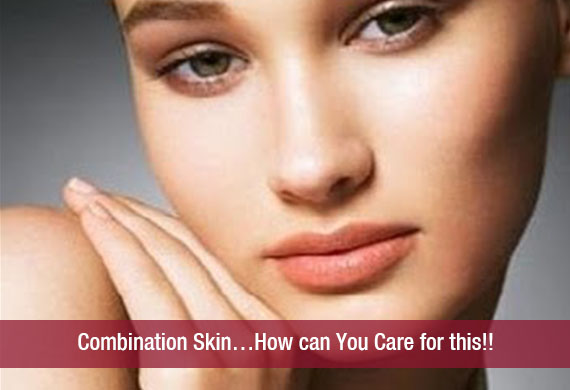 Here are the top tips that will surely help you combat the puzzling combination….
When your combination skin demands proper care, striking a right balance between oily and dry is the key to unlock the beauty. It simply means that you should never over cleanse your T areas and over moisture the other parts including your cheeks. A gentle cleanser and lukewarm water is the right blend for you grouped skin.
Be Gentle Just Like your Heart….
Cuddle your skin the same way you do with your cute teddy bear. The combination skin has intense oily areas but that does not mean you start using an abrasive scrub, please don't be cruel. The harsher you will be with your skin, the more side effects will pop up!
You can Mix and Match Easily…
Having a combination skin can also mean that you might need to use different products for different parts of the skin like a deep moisturizer for the dry ones and a gentle exfoliator for the T areas. This is not necessary to do always but yes you can take it as an option if you can't find any specific product.
You can use astringent after doctor's recommendation. This can help you manage the PH levels of your skin. If your lovely cheeks are too sensitive to astringents then you can opt for alcohol free ones, I am sure they won't hurt you much.
Shielding your Skin is Necessary Too!!
You have heard this beauty tip every time you come across any doctor or any friend. So never forget and complete the skin care task by wearing sunscreen daily. Sunrays can not only get you harsher effects but also are a major cause of premature aging.
Avoid all those ingredients like alcohol, oils, fragrances and go natural this time. Setting free your skin from these components is necessary if you want your skin to be healthy.
I am sure you will find these suggestions valuable and apply them. Don't worry you too can look beautiful!!
Image Source : 1