You might or might not be used to live with dry skin, but there are indeed some special facts and consideration about dry skin which you should keep in mind when taking care for your specific skin type. We have to make sure that we are caring for our skin properly, give it all the attention it requires to look our best. So weather you are oblivious about your skin type or a seasoned veteran, have a look on this article and get ready for some essential information related to your specific skin type.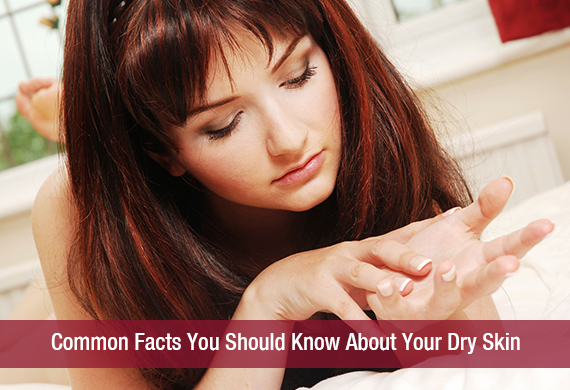 Facts of Life- Are you sure you actually have dry skin? Because sometimes there are other factors also which affect your skin and will eventually lead us to believe that we are suffering from dry skin syndrome. But this is not it; there are other reasons as well, like changes in the weather or allergies. And according to facts all the classic symptoms include itchiness, cracks, fine lines or tight skin, dehydrated or dry appearance or even redness.
Hostile environment- it might surprise you but it is indeed a fact that your home or work environment could also cause dry skin. When you sit in an air-conditioning room all day long it takes away all your skin moisture. If you think you can't get a break from your dry skin no matter what season it is. So ladies calm yourselves because there is a vital solution to combat with your dryness, use humidifier at your home and put moisture back in the air, and last but not the least keep your skin hydrated and often use hand and body lotions.
Looking Parched- getting aged is another factor of dry skin. As we get aged our skin start shedding dead skin cells in slower rate, which could sometimes make our skin appear dull and dehydrated. This phenomenon is not only valid for ladies with dry skin  but all skin types experience this. To fight with this problem I recommend you to go for a perfect skin care cream and if possible seek help from your dermatologist as well.
Water is Useless– you often heard about that keep hydrated your skin to flush out all the harmful toxins from your body so that your skin remains perfect. But this is again a useless myth. Yes now please don't make faces. I'm definitely not lying. Don't get me wrong, water is indeed good for us I'm not denying it, but water doesn't do much to hydrate the dry skin. It is advisable to combat dry skin is, do improve your diet and include foods that are full form omega 6 and 3 fatty acids such as spinach, grains, beans, these are all good foods to fight with your dry skin issues.
An Appropriate Cleanser–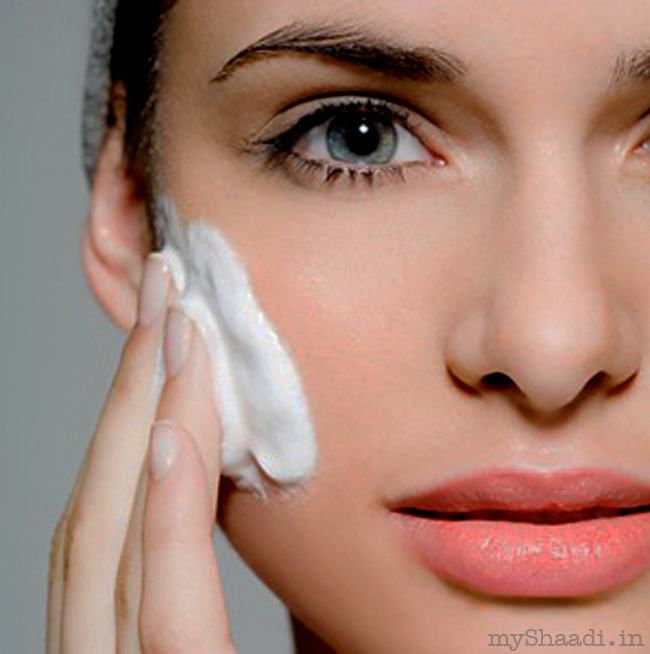 it is has been suggested that those who have dry skin should go for cleansers which are alcohol free and creamy. And should avoid cleansers which are all skin types, as they contain soap this could make your skin more rough dry and dull. And use cleansers which do not contain any chemicals or fragrance.
So these are some facts about dry skin which I know may not branded as spanking new but , it is indeed very important to re fresh our memories and care for our dry skin properly.