With newer technologies hitting the market…cosmetic surgeries have become a lot less invasive!! Lasers, toxins, fillers and even plastic surgeries is very less painful! Yes ladies, its time you get indulged in the non-invasive procedures to get flawlessly beautiful skin. These procedures tend to take a lot of effort and time but now, it's indeed a wow! Less time anesthesia and smaller incisions makes it even effective! Curious to know more?  Read on….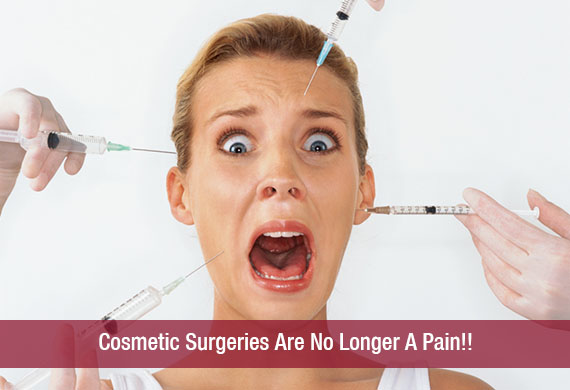 Cosmetic surgeries have seen a great upsurge lately. Many ladies are opting for procedures of botox to get beautiful skin! Although I am a great fan of natural products but the less invasive surgeries give me a reason to change my thinking!
Thread Lift…
It is a perfect alterative for full facelift…its less risky, less painful and greatly affordable! Yes ladies; you can dump the wrinkles and fine lines with an easy procedure! Popularly known as "lunch facelift" or "weekend facelift"…it takes approximately half the time as compared to other medical practices.
Ribbon Facelift…
The ribbon facelift procedure is the easiest and safest alternative to the present facelift procedures. Yes dearies, it is a minimally surgical procedure. So ladies, it's time you ditch the traditional methods of removing crow's feet, wrinkles and fine lines!!
Thermage…
It is the ultimate non invasive procedure for skin tightening. No ladies, it won't make you lose any fats…so you won't lose inches either….and you will get the best body contouring and skin tightening results.
However, the results from the aforementioned procedures aren't immediate but they are sure to be a great hit! Try it yourself. Take care ladies. Have fun!! Enjoy the beautiful, youthful skin.
Image Source : 1