There are times when one might find it difficult to arrange money to indulge in expensive beauty treatments. However, don't stop pampering yourself due to the bad economy. Fight back with the DIY beauty treatments. Rest, relaxation and beauty treatments can help us look and feel best. Here are a few do-it-yourself beauty tips that are economical, easy and exciting to do. These homemade treatments will help in easing you out of those winter blues.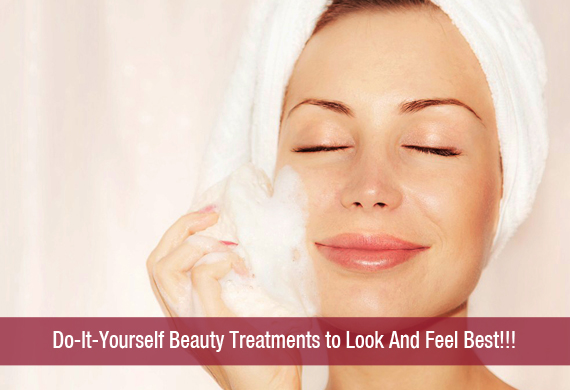 Lip Balm!!!
Most of us are addicted of using lip balm and just can't do without it. Well, here's an easy do-it-yourself beauty treatment. Mix some coconut oil, bees wax, fragrance oil and sweet almond oil and melt it using a double boiler and pour it in a container.
Microdermabrasion!!!
Here after you won't need to go to a spa for a microdermabrasion treatment. Walk up to your kitchen to get the baking soda box with which you can exfoliate your skin gently and get the same effects as in microdermabrasion. Mix some baking soda with warm water and use it exactly like a cleanser.
Face Mask!!!
Take some yoghurt, add a little honey and mix it well. Apply this on your entire face for a refreshing and soothing facial mask.
Moisturizer!!!
This beauty treatment seems to be the easiest of all. Switch over to coconut oil instead of your regular moisturizing cream. Coconut oil is not only natural and smells divine but also costs less.
Body Scrub!!!
Want to get soft skin? Make your own body scrub by mixing olive oil and sea salt. This body scrub will definitely leave your skin shiny with a feeling of new you. This do-it-yourself is going to work for sure.
Hair Mask
Too much of anything is bad…this holds true in this case as well. Most of us tend to use blow dryer and flat iron, a bit too much every day. Instead, switch over to this DIY beauty treatment. Beat an egg, mix it with a tbsp of water and apply it onto your hair. Put on a shower cap for at least 15 minutes to maximize the effect of this hair mask.
Aren't these DIY beauty treatments amazing? Low-cost, stress-free, effective…. these beauty treatments are sure to leave you amazed.
 Image Sources — 1