Many girls suffer from oily hair. And after getting frustrated with it, they hit several hair care solution to cure their oily strands. But there is no need to rush for it; it is advisable before going for any hair care solution you must look for the basic cause behind it. And it is only for your own good, when you find the cause first, you can easily get the perfect remedy to prevent your hair from excess of oil.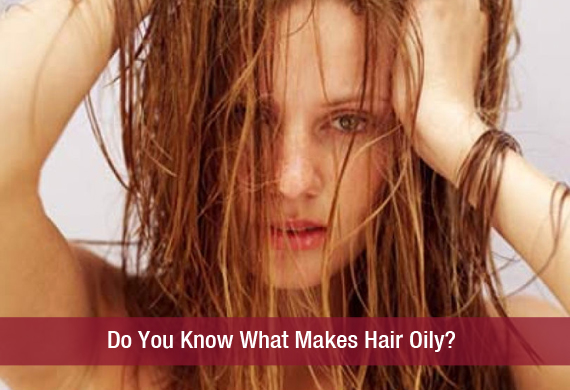 So here are some common reasons behind your oily stands, check out them first and then go for your perfect hair care solution.
Your oily glands– when there is an excess production of oily glands in the human body, than it is one of the main reason behind your oily strands.  When sebum is produced in the excess amount it makes your hair and scalp oily. And the worst thing is you just can't do much to cure this problem. It is completely biological. All you can do is shampoo your often to prevent dust and oil from your hair.
Your hands-   many of us have this bad habit to touch our hair with our hands too often in a day. This is also responsible for the common hair problems like oily hair or hair fall. And this is true before touching our hair we barely remember when we held something oily or had our food. And chances are you rub your hair with the same hands. This leads your hair oily. So, it is always better to keep hands away from your hair as often as possible.
Dirt or air pollution– at times due to pollution, dirt particles get accumulated in between your scalp and hair. This makes our hair irritating and sticky and then it seems like too oily. So the smart way to deal with this problem is wash your hair with good quality shampoo in your regular basis.
Emission of smoke- vaporized oil in the form of smoke from the vehicles is also one of the profound reasons of oily hair. Excess of pollution stick within our scalp and hair makes them too oily. To cure this problem it is advisable to use a good quality herbal shampoo on your regular basis.
There are several other natural ways to treat to your oily hair, for it it is highly advisable to use natural hair pack to cure this problem effectively.
 Image Sources — 1