I understand how crucial it is to understand the skin type. I have seen people getting confused seeing the piles of cosmetic brands and types. Well, it is quite general…with the increasing pollution and dust, it truly gets difficult to recognize the type of skin one is having! And it gets worst if you have a combination skin type. Battling pesky skin troubles is a tedious task in the fast paced world. No-no, I don't want you to get tensed.  Just read on and find out you actual skin type and ways to make your face look the best…….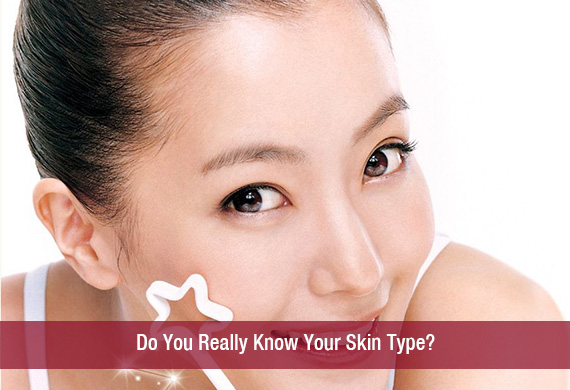 Do you consider finding your skin type a tiresome task? Well no more. Here's how!
Oily Skin
Do you often feel sticky? Is there any sort of greasy residue left on the face even after washing?  If you are a constant fight with the heavy sebum flowing all over your face, then my ladies, you are definitely having a problematic oily skin. You guys need serious exfoliation and daily cleansing. Avoid heavy moisturizer and adopt the usage of face wash. It clogs the pore making your skin look oil free for long.
Dry Skin
Is your skin really taut and stretched? You have a dry skin. If you really want to recognize your skin type better, then forget applying moisturizer for a day. Yes, if you feel parched and tight, then it indeed is dry. It is always recommended to use a good moisturizer every time you wash your face. It can really flake and redden, so you need to maintain extra precautions. Avoid matte make up.
Sensitive Skin
This type of skin is extensively prone to flushes and redness. Girls having sensitive skin are much more susceptible to problems like Psoriasis, Rosacea and Eczema. Higher histamine levels are responsible for increased inflammatory problems.  Always avoid common skin irritants and never use old products. It is very essential to keep sensitive skin moisturized.
Ageing Skin
Let's face it, we all age and so does our skin. But having a dull/ ageing skin at the age of 20….are you serious? The increased stress levels and elevated exposure to sun results in skin ageing. Pigmentation, blotching, fine lines, wrinkles are some of the general symbols. It is best to use high SPF sun screen when going out!
The booming cosmetic industry is bringing several products for several skin types but it is highly essential to know yours before using any of it!
Image Source : 1