You must be wondering whether it's possible to be outside without getting affected by sun rays and the damage it causes to our skin. Well, it's possible to hang out in day time without getting sun burns and tanning. All you have to do is be a little defensive about your skin. Before stepping out from home, know how to make a shield for skin.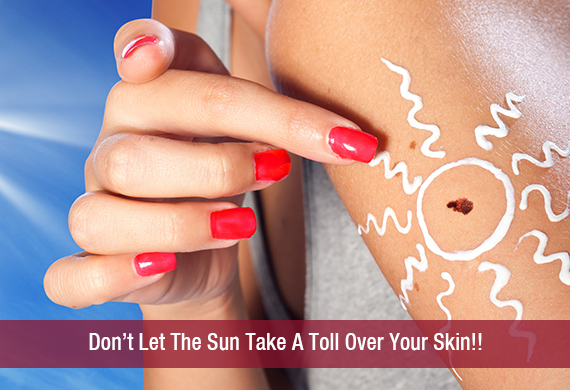 Choose an Appropriate Sunscreen
Choosing an appropriate sunscreen is important otherwise you may save your skin from the scorching rays of sun but will end up getting harm by the cream itself. The chemicals in cream may enter your body though skin pores and rest you know what they can do! It's always better to pick sunscreen with natural minerals which are skin friendly.
Use Antioxidants
If you desire to safeguard your skin from detrimental sunrays then get out in sun with full protection. Before sunscreen, you can also apply vitamin C serum or any antioxidant cream so that there remains no space for UVs to attack your skin. Again, I would suggest you to opt for some naturally rich face cream.
Scrubbing and Moisturizing
Take no chance when it comes to your skin because skin is a reflector of beauty. Just as you reach home after the sunbath, wash your face with a gentle face wash suitable for your skin type. Now, use scrubber to eliminate damaged skin cells and give your skin a chance to rejuvenate itself. Apply moisturizer to hydrate your skin cells. You can apply lavender oil as it is not just a good lubricant but also stress-buster oil. It reduces anxiety and works as a great tension and pain reliever.
Drink Plenty of Water
Eating right and drinking well (only water) is one stop solution to all problems. Drink a lot of water every day to fight against all skin disorders. Water sways away all the toxins from the body including skin. Before stepping out in sun, drink plenty of water. Green vegetables and citrus fruits also help in the nourishment of skin.
If you really care about your skin, then follow these measures. Your skin will be thankful to you for being so caring and guarding. Well, at last who is going to get beautiful compliments from people…It's you only!
Image Source : 1