Whenever you go to a party you always check out what others are wearing and start envying those lovely pair of earrings and stilettos. But mind you ladies….a chic and glamorous look cannot be achieved only by expensive outfits; you can even get that by donning the right attitude.
So what are you waiting for? Get to know your body and win many hearts with your glam and rocking attire. This quick guide includes all those tricks that you must know if you want to be the show stopper all the time. J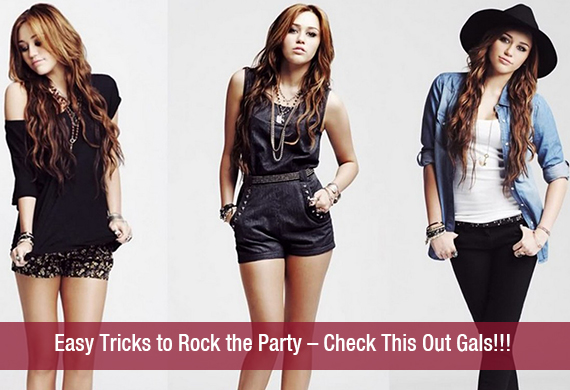 Know your Body Type First….
No matter how expensive and designer collection have, if you are wearing the wrong one then you are going to look bad…very bad!! So it is important that you recognize your body type… No matter you are pear shaped or have an hour glass figure, by wearing right dresses you can easily rock the night!
Many times we end up wearing the wrong colours. So if you are dark coloured then never go for bright clothes as this will enhance your colours and you will end up looking messy. Go for earthy colours like brown and grey. And if you have fair colour then you can easily flaunt bright and darker shades as this will make you look sexier….
Do you have the Right Accessories?
At times when we are heading to any not-so-important occasion, we end up wearing any jewelry that might not be matching and is demeaning the glam of the outfit. Don't forget that people do notice you in every damn occasion!! So never ever miss a chance! If not heavy, then at least go for neutral ones which will work well with your plain attire!
Have you Concealed those Dark Circles!!!
Applying right amount of make-up is equally necessary to complete your looks. If you are going for an evening dinner, then go for earthy colours or matte colours. A dab of shiny gloss and kohl is otherwise enough to make you appear attractive.
Handbags Play an Important Role too!!!
Don't neglect their role in making you look like a diva. If your preference is western outfit, then small and glittery clutches will do for you.
Here Comes the Best Advice…

.
Wear the right attitude, have smile lingering on your face every time… talk to people in a friendly manner and you are sure to attract people. Ladies be aware…a glam diva is coming to steal the heart of all the guys…..!!
Image Source : 1