Fragrances! hmmmmm…..!! It makes me excited and reminds me of those childhood days when my father used to wear that musk fragrance.
We humans are created by God and have the most amazing stimulus to differentiate things we see, we feel, we smell and hear! We have been blessed with senses that give us sight, hearing, taste, touch and smell. Fragrances have been mesmerizing us for a long time. They are associated with happiness, celebrations, mourning, morning, dates, weddings and what not! They are liked by all, be it a men or women. While men are usually attracted by the natural fragrances of women, women on the other hand, are better at recognizing and attracted to perfumes. And that's why men's perfumes are so much in vogue, all the time. They need no introduction, but yes, there is a lot more to explore. If you want to intrude into this fragrant world and know something that is worth sharing for, then read on!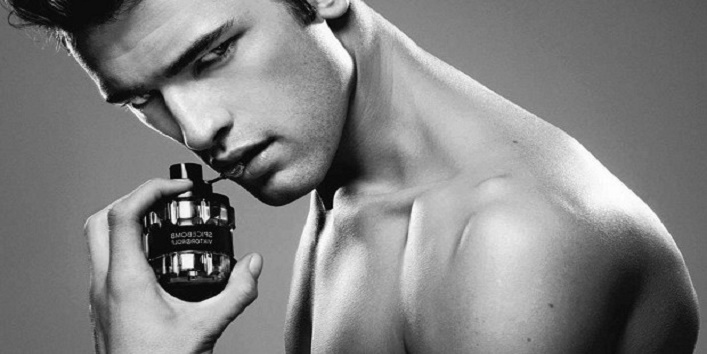 1. Desirable Fragrances
Smelling well naturally becomes desirable to the opposite sex. Women have strong olfactory indicators that detect the fragrance well and affect them sensually. Fragrances like husk scents, woody, musk, smoky, dark fragrance and aqua are some of the most desiring smells that women prefer for their men. Even a research has revealed that 33% of men's perfumes are worn by women.

Image Source:http://www.toptenscentral.com/
2. Best places to spray the perfume
Perfumes smell well when sprayed at the right place. Skin, close to flowing blood or area which remains warm, provides an effective smell to the perfume. You can wear perfume on collar bones, wrist and biceps. These are few areas where the effectiveness of any perfume or attar gets enhanced manifolds by spreading the right fragrance to a new high level.

Image Source:http://static3.fashionbeans.com/
3. How long a perfume lasts?
The smell of a perfume lasts as per the concentration of the fragrance compound blended with the perfume. The quantity of essential oil is the determiner here. High amount of alcohol means a higher rate of evaporation and thus the low lifetime. Perfumes which have 30% concentration last for 6 hours, while perfume with 14% concentration lasts for 4 hours. A perfume named as Cologne last for only 2 hours, which is considered as the weakest perfume.

Image Source:http://www.oneseabody.com.au/
4. The best place to store perfume
Storage of perfume is an essential task as prolonged heating or exposure to air may lead to spoilage of fragrance. Exposure to light may also degrade the aroma, that's why perfumes are usually available in green bottles. You can place perfumes in refrigerator as ideal temperature to store is 3-7 degree C.

Image Source:http://i.ebayimg.com/0
5. Basic notes
Perfume comprises of 3 stages of notes.

Image Source:http://cdn.gearpatrol.com/
The top note provides the primary impact to fragrance and lasts for 6 minutes to 30 minutes.
The middle note is usually made up of bloomy and spicy ingredients.
The bottom note appears after 30 minutes and it is known for its long-lasting effect, i.e. The ingredients are composed of large molecules that are very slow to evaporate.
Men's perfumes usually feature "dry notes" that's why they provides fresh, bloomy and strong smells with ingredients rich in herbs and woods.
No wonders these were some of the unknown and undiscovered things about Men's perfumes that no one of us cared till now! Be a pro now before using one.