Lots of women are getting vulnerable to heart diseases thanks to your hush-hush daily routine and lifestyle! Ladies, it's time to keep a check on cholesterol levels at all times….don't fret dearies. I have no intention to scare you away…I totally understand how difficult it gets to keep a good balance between work and family and health! So read on….Here's a list of foods that will help you lower the cholesterol (BAD LDL) at any time!!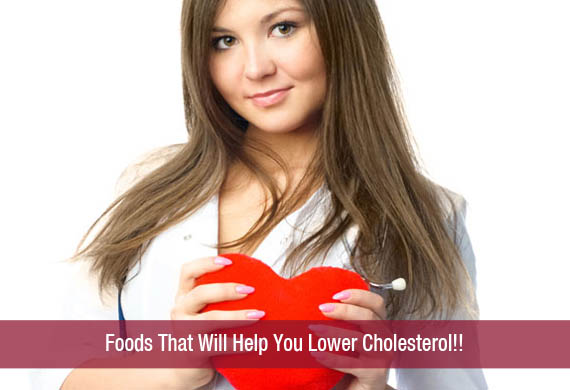 Try Some Figs!!
They are the ultimate sources of anti-oxidants and Vitamin A, E and K!! Figs will efficiently lower your blood sugar levels…so you know which fruit to opt for if you are diabetic. It will also control your blood pressure and control your heart rate.
Time to Indulge in Avocados!!
They are a rich source of poly unsaturated fatty acids and monounsaturated fatty acids and is also a great source of potassium…it will ensure optimum heart rate as well. It also have Vitamin B, E and some efficient folic acids.
Opt Prunes This Season!!
They have phytochemicals and are greatly rich in fiber and can protect your heart. They can be a healthy source of carbohydrates too. It will keep your blood pressure under control as well.
Goodness of Peanuts!!
They are rich in monounsaturated fatty acids such as oleic acids that will efficiently lower the LDL or the bad cholesterol….it will also minimizes the chances of getting strokes or other heart related diseases.
Indulge In Watermelons!!
They are the greatest source of Vitamin A and C and readily reduce free radicals minimizing the risk of general health issues, inflammation and also the chronic health issues like heart attack and strokes. The high water content can help burning excess fats as well.
Tomatoes All The Way!!
They are rich in antioxidants and beta carotene while protecting your from the harmful free radicals…it will also reduce high blood pressure that is a result of maximized sodium intake!
So, now that you know the secrets to a healthy body and heart!! Take care, ladies. 🙂
 Image Sources — 1