It might seem that my mom does not crave for gifts and presents on her birthday or anniversary. But me? I never let anyone enter my home empty-handed on my birthday. Well, I guess all young ladies are like that. In fact, regardless of how many times you stand pat on the fact that you have no excitement about gifts, the truth is, everybody loves gifts, and your inside demon cannot wait to pounce in joy the moment you receive them. Isn't it? If you are baffled about what gift you should give to your femme fatale, then here is a guide for you. I guess the gift depends on what sort of relationship and bonding you both share. Confused??? Keep on reading to solve this mystery!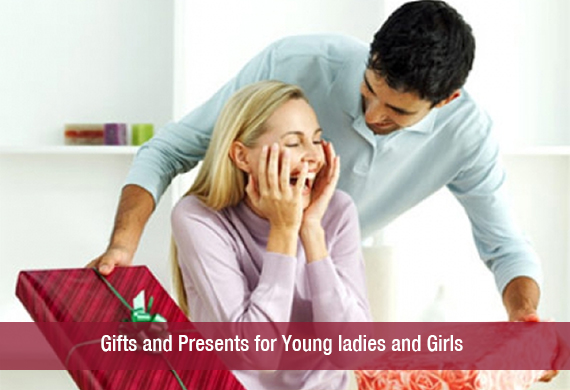 When you are befuddled with a plethora of gift options, just think about her likings and finally purchase the suitable gift for her. However, finding the best gift for any lady can become a gargantuan task, if you are not so sure about her fancies. But in case you are tongue-tied over giving her something exclusive and unique, this write-up will surely offer you some great ideas.
 If that Lady is your Colleague…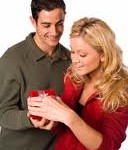 It is always good to begin with books. In case you don't know what she likes, then try to figure out the type of person she is and then gift her book according to that. Even if she does not read it or like it, she will at least keep that in her book-shelf. And this will remind her of you the moment she'll look at it.
Second good option can be glassware or sunglasses.  You need not to go for high-end glairs because you never know what she will interpret out of it. Gift her the decent sunglasses and play safe. Perfumes and fragrances are the perfect picks to gift a lady who is your colleague or your friend too. Fathom her choices & likes and choose the perfect perfume that you think she will love.
If that Lady is your Good Friend…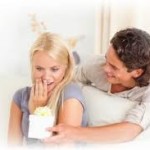 Well, friends never mind even if you come with no gift. However, if you are a considerate friend, then you have hordes of options. One of the perfect gifts to a close friend can be a scrapbook that will include all the memories you spent together. If you are a lazy-bone and unwilling to fill a scrapbook, then you can upload some funny and memorable pictures on facebook… I guess it's the perfect idea and time consuming also…
Girls like stuff toys. You can gift her sweet, soft, plush toys, may be teddy bear, pooh or kitty… Well, you can gift anything to your friend; be it an exclusive present or just a simple token of love and friendship. Friends are like that; you don't have to be formal with them!
If that Lady is your Love and Life…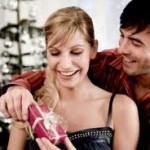 If that woman is none other than your lady love, then you can present her a personalized CD, which will have all her favorite songs… Make some efforts, take your time and put all those songs which she thought she could have in her own CD. I guess this would be a priceless gift for her.
If she is not so fond of music and when everything fails, then here is a trick that is going to work for u. Just grab her hand, take her to your car, go to her favorite shopping place and pick a smart, sexy LBD (lil black dress) for her… ask her to wear that dress for the special evening candle light dinner.
Oh, how can I skip cosmetics? If you wish to make her evermore happy, just take her to the nearby cosmetic store and leave her there for few minutes. You will be amazed to see her long smile and twinkling eyes when she comes out of that store. With that, your task will be accomplished!