So, how frequent you bleach your skin?? Once or twice in a month?? Don't you think those chemicals are burning your skin??
Girls see, I am being practical so, I know that you want your skin to get bleached and become glowy. Every girl wants to treat their black facial hair especially through bleaching. No doubt, bleach turns your black hair to golden making you look fairer and beautiful. But, there must be many of you who avoid bleaches because they contain harmful chemicals. So, for them , I am going to suggest some great ways to have 100% chemical free bleach that too naturally.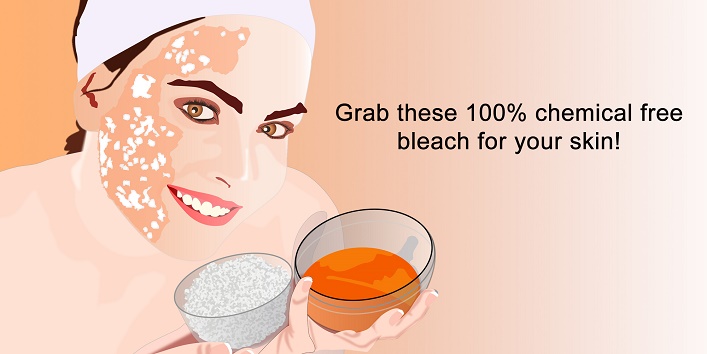 100%chemical free ways to bleach your skin naturally!!
Lemon, milk and honey!!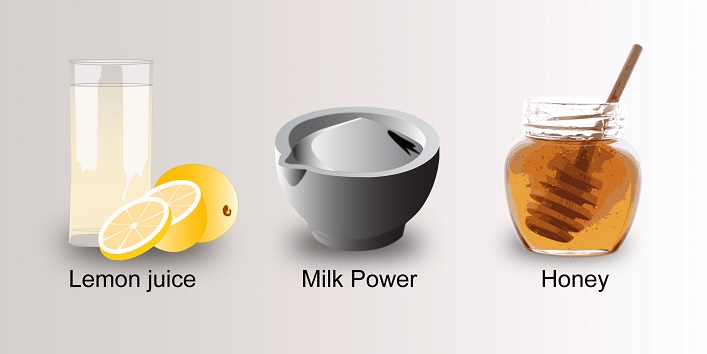 Blend the fresh lemon juice, powdered milk and honey. Mix them in the proportion keeping n mind the area you want to cover. Keep on mixing it until the ingredients are properly dissolved and forms a thick paste. You can apply this to your neck, face or any other area which you want to lighten up. This contains both nurturing and cleansing properties and so, the pack can be used multiple times in a week. Try it!!
Tomato and oatmeal mask!!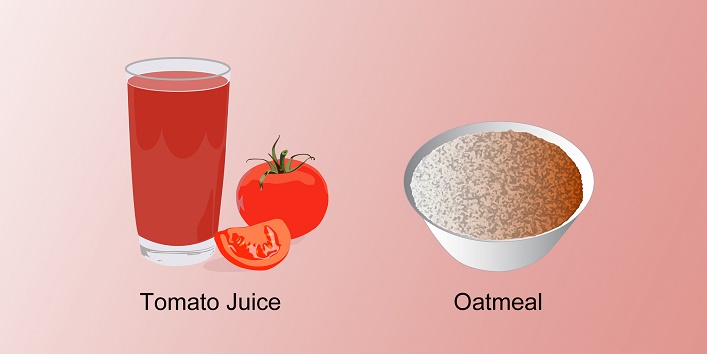 Give a shot to tomato and oatmeal mask. You just need to mix tomato and oatmeal juice. Keep on mixing them together until they form a viscous material. Apply it your skin and let it dry. Then gently rinse it off.  It will cleanse, exfoliate and shines your skin. it would be great if you use this pack after those summer holidays when your skin is losing its tanning. It will be more effective then.
Honey and papaya mask!!
We all know that papaya is really good for skin. Its pulp helps skin to rejuvenate. But, do you know it can act as bleach too?? Take one fresh and ripe smaller papaya. Now, you add a tablespoon full of lemon juice and raw honey. Make a paste and apply it to your skin. see the magic in 5 minutes!! Great hmm…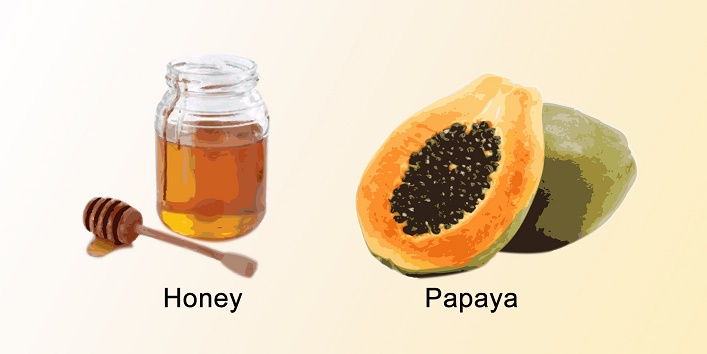 The freckle vanishers!!
If you have freckles on your face then you just need to mix one half cup of rose water, one full cup of water. Quarter of yogurt and a small teaspoon for boric acid. Blend them well and apply to your skin which you want to the bleached. And yes, girls who are using it for the first time should do  a patch test before actually applying it. You will get a nice and shiny skin!! try!
Stop torturing  your skin!! Love it and pamper it naturally!!
Incoming search terms:
boric acid for skin whitening (26)
chemical free blea (1)