No matter how beautiful you are, but your cravings to become more beautiful must reside somewhere in the corner of your heart. We girls never find any limit when it comes to beauty! We wish to get striking looks even when we are gorgeous enough. However, we should also teach ourselves the ways to love our body in any case because beauty is not going to stay with us forever!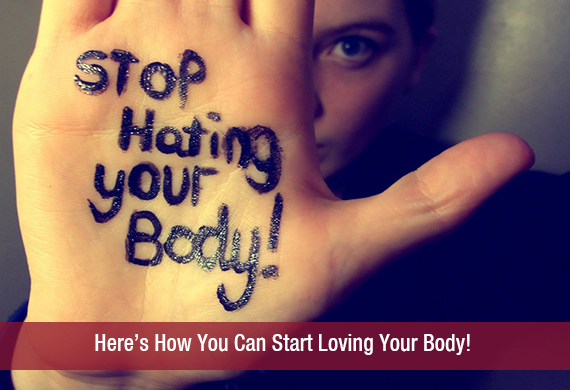 It's Time to Ceasefire!
If you hate your chubby body, your thin lips or your small bust, then it's time you call for a ceasefire. I'm sure your hatred must not have done any good to you. So, it's time to turn the other way and start accepting your body the way it is. Confidence and your love for yourself are the biggest factors that can hide any of your flaws. Pamper yourself in any case!!!
It's Time to Realize!
You may have tried hundreds of measures to lower down your full hips but the only thing that you ever have is failure. You may have placed lots of cucumber pieces under your eyes and used different under eye serum gels but dark circles love you so much that they are crying 'No' to bid you goodbye (just as they are doing with me). It is time when you need to realize that you should not fight with the situation and hate your troubling part instead you should embrace your uniqueness. I know it is difficult to feel unique with dark circles but who says life is going to be easy! You have numerous other things to make you beautiful, just one or two slight flaws can't ruin your beauty, right?
It's Time to Stop Comparison!
Finding someone beautiful and praising them is a good thing but when it turns to degrading your own self or being jealous of that person, things turn worse. Comparison is a waste of time because you can't be like that person and that person can't be like you. So, there is no use of comparing yourself with anyone else. You may have billions of qualities that the other person may not have. Embrace yourself for what you are and what you have instead of wasting time in what others have!!!
Just remember, no one in this world can be your replacement! You are beautiful in every way and your beauty can be enhanced only if you start accepting and loving yourself!!!
Image Source : 1