Style and fashion trends have been one of the most common addictions among ladies since ages. A worry about their appearance always occupies their mind, wherever they go. Especially among the young ones, moving on with the trend is the need of the hour. Each and every change in trend needs to be updated in the looks. In this scenario, hairstyle takes a considerably high priority when it comes to your appearance. Girls are the ones who can sport a beautiful hairstyle with long and thick hair. Besides the fact that almost all girls do hairstyles like braids and pony tails, not all women have a healthy hair growth. For those whose hair are thick and grow quickly, maintaining a hairdo is no big deal but those who don't have to switch to open hair styles, boy-cuts and bob-cuts.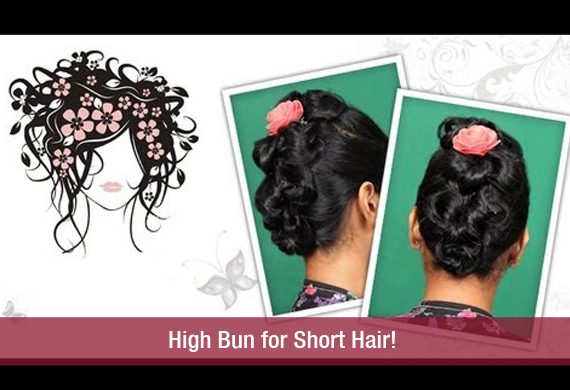 However today, hair-styling fashion as usual, has brought new trends which ease the styling stress for short hair. Any hairstyle, directly or indirectly has a style icon associated with it. As for the look of Indian ladies, nothing is more inspiring than the styling sense of the Bollywood artists. Actresses today have started an entirely different trend of hair-grooming. Some of them like Priyanka Chopra, Sonam Kapoor and even Kim Kardashian have sported a bun made from short hair, which has become quite a popular hairstyle nowadays.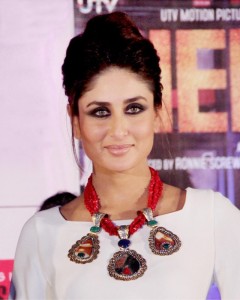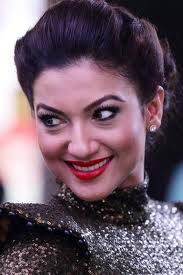 How to make a high bun with short hair?
Make your hair smoother by combing. Then make a neat high pony.
Spread the pony holding both of its ends forming a circular shape and clutch its upper half. From the clutch-free portion of the pony take small portions one by one and roll these inwards.
Secure the rolls with pins and once you're done, adjust the rolls by extending them towards each other so that they together form a big bun.
Hope you are pretty much clear on how to make a gorgeous high bun even if you have short hair. Now is not the time to worry about short hair!!!
You can try these hair accessories–
It's time to dress them with a new sense of style!!  In fact, watching you with this hairstyle, people won't be able to figure out whether your hair is short or long!!! Isn't that cool??
Here are some videos that you can check for some  major inspirational looks- Watch and learn by clicking on this link:
 ***
Incoming search terms:
juda hairstyle for short hair (170)
how to make juda in short hair (127)
simple juda in short hair (80)
how to make juda in short hair at home (25)
simple juda for short hair (14)
how to do big jooda of smallhairs (1)
original juda hairstyle im Hindi (1)
how to make simple jura in short hair (1)
how to make juda with short hair (1)
how to make juda in short hair in hindi (1)