Acne is a very common skin condition, almost all age groups suffer this very irritating condition. Acne patches which are dense and infected are termed as Rosacea- this condition is then beyond Home treatments and you need to see a doctor and get it treated not only for the condition and scars but also to cure the infection and stop it from spreading. Excessive sebum secretion, hormonal changes, stress, sleep deprivation and unhealthy eating habits are some of the prime reasons that cause Acne or Pimples (as most commonly referred as). Mostly, oily skin is more prone to acne and pimples but sometimes these conditions are seen among people with combination skin too.
Are you depressed with your acne prone skin? Do you think you can't get rid of acne and its horrible scars which they leave behind? If you are nodding your head in agreement then do not panic now as you have come to the right place, I have some detailed insights for you to help you better and fight this condition. In this article, we have discussed different types of treatments, home remedies and other tips that surely helps you in solving your acne and pimple problems.
• Effective home remedies to get rid of acne/ Pimples
• Dermatologist's or Spa treatment to cure Acne/ Pimples
• Change in your Lifestyle to get rid of Acne
• Some other useful tips to prevent Acne
A) Effective home remedies to get rid of acne/ Pimples
Image Source: http://media2.intoday.in
Acne / Pimples if not infected and are still in their initial stage or if you have already tried going to a dermatologist and are not really that happy with the results and you don't want to spend pounds again visiting a dermatologist then you can opt for some home-made remedies that help in preventing acne and pimples keeping your skin oil free and scar free. Below, I have suggested few face mask for acne that you can easily make at your home by using common ingredients always lying around in your kitchen.
Baking Soda
Image Source: http://s.doctoroz.com
Baking Soda works effectively in removing excess oil and dead skin cells. Mix baking soda with water to make a thick paste. Apply it on the acne prone areas and leave it for 5 minutes. Wash your face with luke warm water. Never leave baking soda for long time on your skin as it causes dryness or irritation.
Lemon Juice
Image Source: http://static4.businessinsider.com
Lemon is enriched with Vitamin C and comprises of citric acid. It is used as an astringent that helps in drying pimples, reducing redness and blemishes on skin. Here, we are talking about the pure lemon juice not a preservative bottle juice. Apply lemon juice on your pimple with the help of clean cotton swab and leave it for few hours. Even, you can also add equal amount of rose water in it.
Tea Tree oil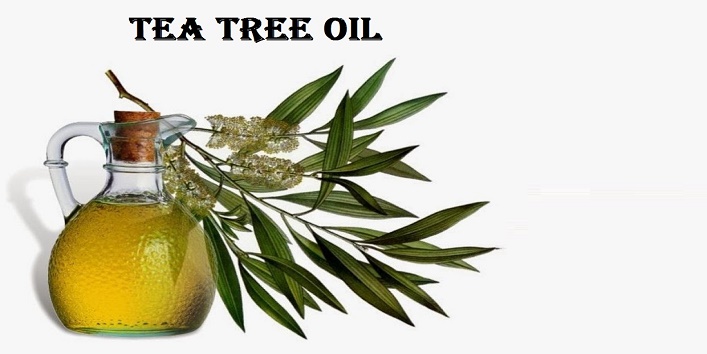 Due to its antibacterial properties, Tea Tree oil miraculously works in treating acne. It is capable in eradicating bacterial infection that causes skin ailments and inflammation of pimples. Take few drops of tea tree oil and mix it with aloe vera gel or water. Apply this solution on your acne and scars. Rinse it off after 20 minutes. Tea tree is a pure essential oil so, never use it in a diluted form otherwise it may harm you.
Egg white
Image Source: http://data.beyonddiet.com
Egg has adequate amount of proteins and vitamins which are not only capable in eliminating acne and scars but also rebuild the skin cells. Moreover, it also tighten your skin and make it look glowing & supple. Separate yolk from the egg white and apply it on your skin with the help of cotton ball or your fingers. Leave it for half an hour to get the best results.
Orange peel
Image Source: http://www.forueve.com
Orange has acidic property and is rich in vitamin C that eliminates acne swelling, redness and inflammation. It is helpful in promoting the growth of new skin cells and tighten the skin pores. Grind the dried peel of orange to make a powder. Add water in it, to make a paste. Apply it on your face for 10 to15mins and rinse it off with Luke warm water.
Aloe Vera
Image Source: http://www.homeremedyhacks.com/
A wonderful herb that fights well with acne and rejuvenates your dull skin texture. Daily use of aloe vera gel is helpful in treating scars and spots. Peel out the outer cover of Aloe Vera leaf and take out the gel. Apply it on your skin especially on acne and scars areas. Leave it for an hour and wash it off. It is good to use fresh gel from the Aloe Vera leaf rather than using a cosmetic products containing Aloe Vera.
Papaya
Image Source: http://healthimpactnews.com
A delicious fruit comes with amazing properties that provide effective treatment for pimples. It has good amount of vitamin A and antioxidant properties that benefits in reducing inflammation and remove excess oil of the skin. Mash papaya flesh that can be applied on the skin. Rinse it off after 15 to 20 minutes with warm water.
B) More Acne Treatments-Dermatologist's or Spa treatment to cure Acne/ Pimples
If your acne (Rosacea) condition become worse, then it is better to visit a dermatologist who will suggest you the best treatments to improve acne problem.
Facial treatments:-
Image Source: http://www.yellowpages.com.au
Most of the spas provide special facial treatments to get rid of acne problems. They uses different masks, cleansers and apparatuses that helps in minimizing acne and pimples on your skin.
Microdermabrasion: –
Image Source: http://bibi-beauty.com.au
This treatment has been especially designed to make your skin look young, firmer and supple by exfoliating your damage skin surface with the help of apparatuses.
Chemical or Facial Peel:-
Image Source: http://www.aestheticlounge.com.au
In this procedure, dermatologist uses chemical peel to eliminate acne and lighten up its scars. The facial peel comprises of acids that effectively works in removing dead skin and bacterial cells.
Laser Treatments:-
Image Source: http://www.revivemedicalspa.com/
Laser beam is used to kill your acne. Only the dermatologists can suggest you which laser treatment is useful for you.
Other light treatments:-
Image Source: http://thescienceofacne.com
Light treatments are totally different from laser one. Mild beats of lights are used in these treatment that helps in killing bacteria causing acne. Consult the expert before choosing this treatment option
Prescribed Medications:-
Image Source: http://www.health.harvard.edu/
The dermatologist can prescribed you certain medicines that helps in controlling the awful skin reactions of acne. However, these drugs may cause some undesirable reactions that varies person to person.
Note: – Always consult dermatologist before trying any of above treatments otherwise it may cause serious problems for you.
C) How to Avoid Pimple Formation-Change in your Lifestyle to get rid of Acne
By making some changes in your daily routine you can definitely avoid acne and pimples to a great extent.
• Make regular exercise your daily habit. While doing exercise you will sweat that helps in clean up your dead skin cell and reduces acne
• Don't touch or scratch your pimples as it promote bacterial infection and increases acnes on your face.
• Take shower regularly as it will clear up your dead skin cell, minimize oil production as well as reduces bacterial infection.
• Intake of balanced diet with proper amount of proteins, vitamins, vegetables, grains, etc. are useful to recover your skin texture and reduces unnecessary oil production.
• Proper sleep is necessary to relax your body and helps in rejuvenate your skin cells.
• Drink 8 glasses of water in a day that works well in detoxify your body and make your skin looks glowing as well as minimize acne issues
• Try to find those make ups which are acne battling and oil free so that you can cover acne with this. Otherwise, it is better to avoid using makeup
D) Some other Useful tips to prevent Acne
Following are some beneficial tips that helps in preventing acne and pimple problems.
• Avoid using excessive treatments for acne
• Use sunscreen when you are going out of the house
• Wash your face twice a day to make it clean and dirt free
• Use products that comprises of benzoyl peroxide, salicylic acid, Azelaic acid, sulfur and retinoid.
• Use toner to tighten up skin pores and remove excess oil in it.
• Apply mild cream on your face to avoid acne. People think acne prone screen don't need moisturizer but it is wrong.
I hope this article will be helpful for you and provide some effective results in curing acne and pimples. Please share your view with us.