Choosing the right foundation shade is a tricky job, especially for amateurs. Choose a shade darker or lighter and you will end up looking like a ghost. Choosing the right foundation shade is not rocket science but it definitely requires some skill and experience. We have all been in that place where we didn't knew which shade is our best match and ended up buying a shade which by no means matches our skin tone, so don't worry you are not alone.
To choose the correct shade of foundation always keep certain points in mind and you will never end up buying the wrong shade that would just keep lying in your vanity stash.

Image Source: https://thehuecocoon.files.wordpress.com
# KNOW YOUR UNDERTONE

To choose the right shade of foundation it is very important that you know your under tone. There are three possibilities either you have warm, cool or neutral undertone. Now there are many ways to identify your under tone. For instance, if the veins on your wrist appear green you have warm undertones and if your veins appear blue you have cool undertone and if you have both blue and green veins you have neutral undertone. Another way to identify your undertone is, if gold jewellery looks good on you, you have warm under tone, if silver jewellery suits you better, you have cool undertone and if you can sport both with the same panache then your undertone is neutral.
* SWATCH IT–

Image Source: http://mylaupshaw.com
Never buy a foundation without swatching it. Go to the store and with the help of the S.A pick out a few shades that you think will suit you, keeping in mind your undertone. Now swatch each one of them on your jawline or on the neck, side by side and select the one that matches your skin perfectly. The S.A might insist on swatching the foundation on your wrist but never do that, otherwise you will always end up buying the wrong shade.
# NEVER TRUST STORE LIGHTING

Image Source: https://worleygig.files.wordpress.com
Don't trust store lights, they are very deceiving. Always go in broad day light to check which shade suits you best. It might be a task if you are at a mall and the shop is on 2nd or 3rd floor, but it is better to be sure than sorry.
Also keep other facts in mind, such as-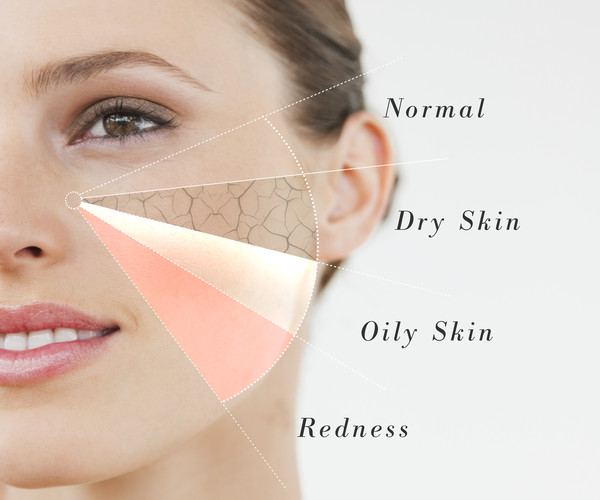 Image Source: http://www.eonline.com
• SKIN TYPE– There is a huge variety of different types of foundations for each skin type available in the market, from liquid to cream to powder. So choose accordingly.
• COVERAGE- You want light or heavy coverage? Always keep in mind your skin concerns and the kind of coverage you are looking for. For example, if you have an almost perfect skin, opt for a sheer to medium coverage just to even out the skin tone.
• SPF- If you don't like putting too many products on your face then look for a foundation with spf in it. Or otherwise you can use a sunscreen separately.
# ASK FOR SAMPLES- After doing all this if you are still not sure about the shade or anything for that matter, you can always ask the S.A for samples. Or you can also bring little containers with you and ask them to give you some product to try at home.
Consider these points next time you buy a foundation and you are sure to find your perfect match. Happy foundation shopping.
Incoming search terms: