Last night, everyone enjoyed a lot and of course, that last shot of wine was actually not your last! Well, another New Year celebration, another night out and a lot of fun is over and now it's time to come back in working mode. Usually, people miss out on their work due to alcohol hangover, and it is important to know how to confront the alcohol induced pain. Some people are used to this subject while some are new to it. If you are nursing a huge hangover till now, don't worry, and don't let your New Year flame slow down. Just try these simple methods to cure your massive hangover in simple tricks instantly:

Image Source:http://editorial.designtaxi.com/
• A Big "NO" to Hot water
If you want to relax your heavy head with a massive hangover then, take a cold water bath as your brain is already feeling heat due to last night's liquor consumption. Hot water bath will only worsen the condition.

Image Source:http://www.liban8.com/
• Flush Out toxins
Drink plenty of water to flush out all the alcohol in the form of sweat. You can try brisk walk for about 40 minutes, it will help a lot. Try some yoga and inhale fresh air to get relief from a hangover and get back to your working mode.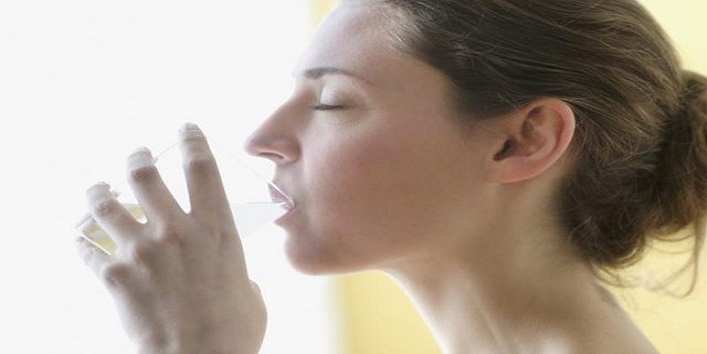 • Have Some Tea
Have some green tea to get rid of the hangover in mid- morning and in day time. It will lighten your head as well your body and energize you. The hot green tea will wake you up and make you ready to get back to the work properly.

Image Source:http://lovelace-media.imgix.net/
• Anti-salt breakfast
This is something boring but yes it works well to get rid of hangover and leave you fresh and active. Have a salt-free breakfast with a big bowl of yogurt filled with fruits and low-fat milk. The combined platter will decrease the water retention ability of the body and reduce the inflammation occurring in the body.

Image Source:http://wakamiusa.com/
• Go to kitchen to get relief
Your simple kitchen ingredients can cure your headache. Simply, add one tbsp. of baking soda in distilled water and drink it. Alternate option of getting rid of hangover is to mix some lime to tomato juice and have it. This will help a lot.

Image Source:http://usercontent2.hubimg.com/
• Eat Banana
All fruits can't make you feel refreshed so try some banana or kiwi, they both are rich in potassium and helps in losing the hangover effect.

Image Source:http://www.couponraja.in/
• Honey magic
Carbs are best option to release the dizziness effect of hangover. Carbs rise the blood sugar, so have some toast and carbohydrate rich foods. Add some honey if you can do so, as honey is rich in fructose content that will burn off the liquor.

Image Source:http://onlinedustbin.in/
• Coffee
Having coffee is great when you are suffering from alcohol hangover. It treats migraine and hangovers both. So, today try this one.

Image Source:https://devoncaira.files.wordpress.com
• Medicine
You can take nonsteroidal anti-inflammatory drugs like aspirin and ibuprofen. These drugs work by bonding with receptors and provide relief from headache and dizziness.

Image Source:http://img.aws.ehowcdn.com/i
I hope all these abovementioned tips would help you to flush out your body pain, dizziness, and headache of the last night party!