Are you one of the silent workers who toils effortless at work and still loses all the credits? Well, I totally understand how it hurts. It is often a hit to see colleagues getting a pat on their back for the work you have done. Common, we are human and there's nothing wrong in getting such a feeling! Yeah, I know….it's somehow gets difficult to stand with wings waiting for recognition after your saturation point. So, it is time that you bring out the change! Read on and explore the list of tips that you can implement at your work to make sure no one but you, gets the credit for work you did! Take a look…….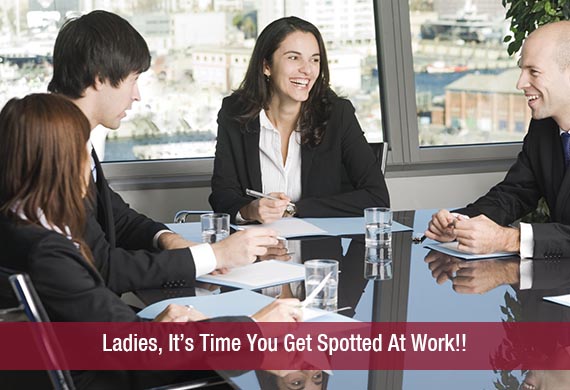 Be Vocal When It Matters!!
If you do not believe in talking about your work, let alone think about getting appreciated! It is good to get vocal at times. Today's competitive professional arena depends solely on performance but there are person who get the easy cake! Make sure to bring up ideas in presence of everyone, especially your bossy….it will ensure that no one passes off your ideas.
Don't Get Manipulated!!
Make sure not to discuss about your professional planning & actions at informal gatherings. Ladies, workstation is one place where you will find hundred of cunning wolves who are ready to eat you up! That one manipulative colleague can bring up your idea to the boss and passing off the idea as his brainchild!! 🙁 Sad but it happens!
Put Your Idea On The Paper!!
Organize your thoughts, before speaking about it to anyone (even your boss)…jot dot all your ideas on a piece of paper. You can even shoot an email to your boss.
Ask For Feedbacks!!
Casually ask your boss for a feedback for your work. It sends off good signals that you take the responsibilities seriously. 🙂
Don't Get Invisible!!
Be friendly with everyone….don't forget to follow social graces. Trust me ladies, people who are popular tends to get more successful at work. They get all the needed support from the colleagues and subordinates.
Learn The Art Of Saying "NO"!!
If you don't let them…nobody will take your advantage! You can easily refuse to things you don't like, you don't want to do! But make sure….you don't get rude. Claim ownership of the work you do!
Yes ladies, it is time you get recognized, you get noticed! So charge up your confidence and let the dazzle your colleagues and boss with your hard work. All the best!  🙂
Image Source : 1