L'Oreal Paris Kajal Magique is a new-generation formula which is enhanced and powered with mineral pigments for a deep intense color. Incorporated with Vitamin E, Vitamin C, Olive Oil Esters, Cocoa Butter etc., this remarkable product offers a soothing effect and gives your eyes a new definition. In addition to this, this Magique Kajal is suitable for those who wear contact lenses too. It claims to be smudge proof for up to 12 hours besides being waterproof and non-transferable.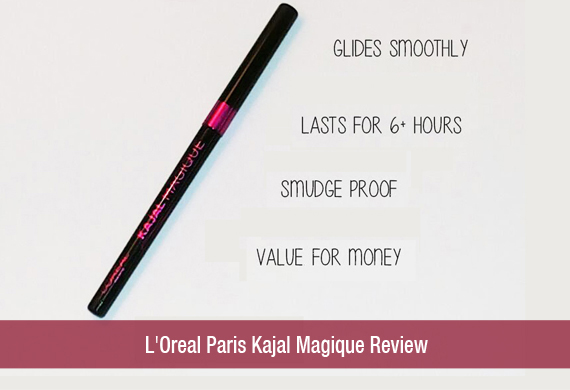 Price Comparison…
 This unique and unparalleled product is available at a cool price of Rs. 245/-, inclusive of all taxes.
My Experience…
Well, I am a newbie freaky and so for the sake of giving vent to my unsettling obsession, I went out for this product as soon as I heard about it. I must admit that I am a big fan of L'Oreal and I have never faced any problem using their products. The same went here as well. As I applied this kajal, it gave a nice, soothing feeling to the eyes which was quite new and refreshing. Besides, it gave an intense color which gave my eyes an outstanding definition, something distinctive from what I had been using till now.
The best thing I liked about the product is that it lived up to its promise of being smudge proof for long. The day before yesterday, I had to go for my official convention and I accidentally wiped my eyes with a wet tissue since I had forgotten that I had put on Kajal Magique. But I was surprised that it just didn't come off by which it again proved to be non-transferable. I must say now that trying out new products definitely has its own advantages for the fact that I found L'Oreal Kajal Magique.
Packing                                                                        Photos and Swatches!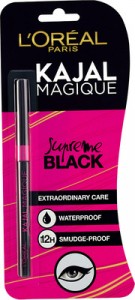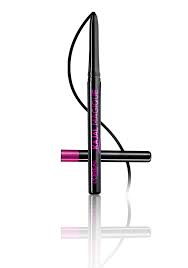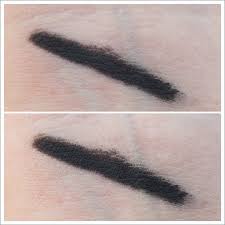 What I Liked about the Product?
It gives a nice, profound color which further provides an awesome new character to my eyes.
It lives up to its promise of being smudge proof.
It is impressively non-transferable which is an important and preeminent factor.
It gives a gentle, soothing feeling to my eyes as I put it on.
It comes in a nice, compact packaging which makes it travel-friendly.
What I didn't Like about the Product?
It sometime gives more color than required which is slightly annoying
 Overall, It is a cool, new product Thus, I am completely satisfied (in fact mesmerized) by its results and would highly recommend to all exuberant chics.
Image Source : 1