Product Claims
Glitter and Ice Nail Lacquers from MAC's new Holiday Color Collection are described as exquisite nail colors that glamorize your digits from the morning frost to a glam night out! This wonderful winter collection includes three limited edition incredibly irresistible shades – a sparkling white Unconditionally Fabulous, a bright red Get Noticed and a deep grey violet Festive Finery.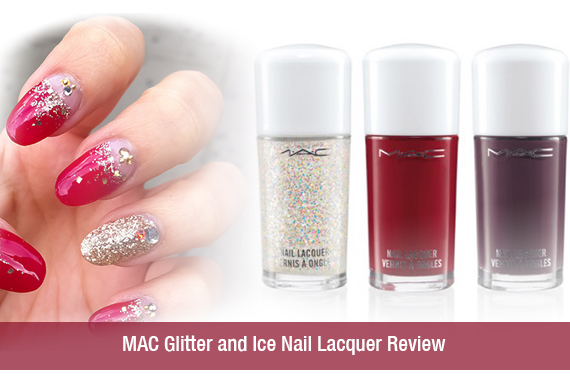 Price – INR 1000
My Take on MAC Glitter and Ice Nail Lacquer
I have really been loving nail polishes recently. Crazy nail colors instantly lift my mood and are super fun to wear. Ultimately all I do is to stack up rows and rows of nail colors every month. This time I revamped my virtual plethora of nail polishes with three winter wonderful shades from MAC's Glitter and Ice Nail Lacquers.
These are absolutely gorgeous nail colors packed in classic MAC jars with white caps. Unconditionally fabulous is my personal favorite. It is a super sparkly shade with clear base and very tiny multi-colored glitters in hexagonal and circular shapes. It has a fairly thin consistency, that tends to lump in a single coat but gives a perfect finish in the second or at times the third coat. According to me, this is one is just perfect to rock some bling without piling pieces.
Get Noticed is a bright red shade that can never go wrong. A classic red color never loses its charm. It's bold, it's sexy and it's going to be unique forever. Get Noticed is a pretty dark red shade with slightly blue undertones. It has a nice flowing creamy formula that spread easily without any bubbling at all. Just two coats are enough to get a perfect opaque finish. I have previously used the shade Obey Me from MAC and I must say this one is much better.
There is nothing as fabulously festive as the Festive finery nail lacquer.  It is a medium grayish purple with a creamy finish. The formula is quite thin and has a sheer finish.  You may therefore need at least three coats to get the complete coverage. It's a pretty color, but there is nothing exceptional about this shade, it's a quite common color.
MAC nail polishes do not chip off easily. After wearing it all through the week, I just noticed a minor tip wear. The standard Mac jar with white caps look cute but the wide and bulky top makes it a little difficult to apply the polish. I would say these are great nail polishes to enthrall you with a high voltage holiday spirit, but are certainly going to be a little heavy on your pocket.
Photos and Swatches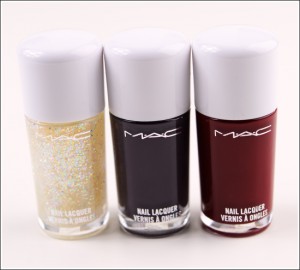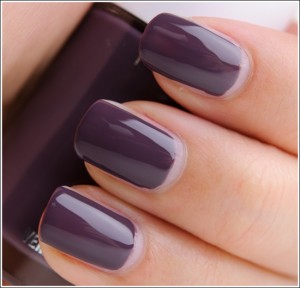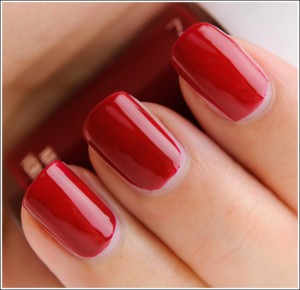 Pros of MAC Glitter and Ice Nail Lacquer
Flowing formula offers easy application
Gives opaque finish in two coats
Lasts for about a week with minor tip wear
Cons of MAC Glitter and Ice Nail Lacquer
 No big con except the price
Bottom Line
These are too high priced, but I loved the unconditionally fabulous shade and would definitely like to repurchase it once the bottle gets over.