Long, gleaming, beautiful lose hair flung around the head… Does that feel like a glimpse of childhood fairytale?  Well, I always had an innate desire for such lovely long locks, and to realize this fantasy, I keep on pampering my hair with myriad of hair care products. Deep conditioning treatments at your favorite salon may offer wonderful results, but let's face it, not every one of us can afford such a luxurious beauty indulgence too often. Rather, I love to prepare own fruit hair conditioners at home. The results are just WOW!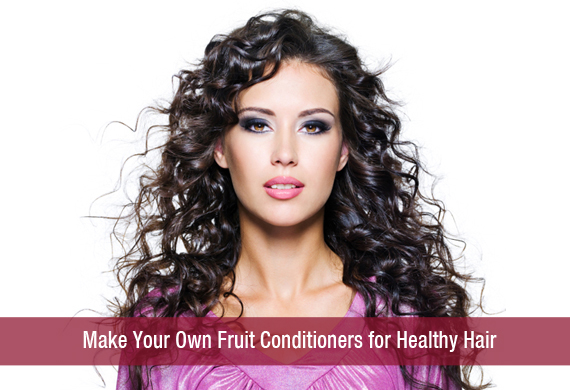 Honey and Apricot Honey and apricot are fantastic deep conditioners that hydrate dry and frizzy hair and make them super soft and manageable. It yields terrific results for your scalp too! You will need a small apricot, 1 teaspoon apricot oil and 2 teaspoon honey, blend them together till they are smooth. Apply this mixture thoroughly after washing your hair. Cover your head with a plastic wrap and rinse your hair with cool water after about 30 minutes. Use this conditioner once a week all through the winters. You will love the body, bounce and shine in your hair that this hair mask will furnish for you!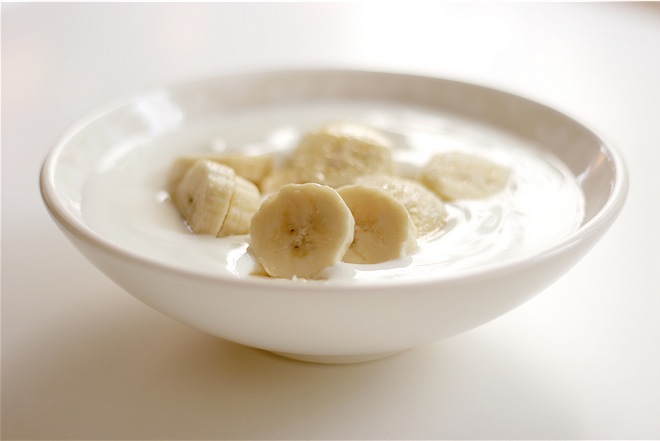 Banana and Yogurt The banana and yogurt blend is an excellent conditioner for dehydrated, undernourished, damaged hair. This hair treatment is just perfect to give your tresses intense care and nourishment, they so deserve. Blend one teaspoon of plain yogurt and olive oilwith half banana to form a smooth paste. Apply this mixture from roots to tips on freshly washed hair and let it sit for about thirty minutes. Wash it off with cool water and you will get soft, manageable manes all year round. 
Banana and Avocado Dear ladies, high end hair treatments need not always be packed in expensive bottles. Try this simple hair mask that yields terrific results. Blend together ¼ avocado, ½ banana, 1 tsp olive oil and 2 tsp of natural yogurt until they are smooth, Apply this mixture on the roots as well as ends of your hair and let it soak for 15 to 20 minutes before rinsing so as to deep condition your hair and protect them from damage. You may also try using almond oil, rosemary or coconut oil in place of olive oil, whatever you feel like. 
Avocado and Mayonnaise If you are looking for some intense treatment to revitalize your hair and reduce split ends, the avocado and mayonnaise hair pack is just perfect. Make an even paste out of one  jar of full fat mayonnaise and a half ripe mashed avocado and apply it on freshly washed hair, leave it on for twenty minutes with your head covered with a warm and damp towel. Rinse off with cool water and delight yourself with soft, silky hair you would love!
Mayonnaise, Eggs and Lemon Dry scalp and hair are pretty common in winters, and to curb this dryness, a deep moisturizing treatment with lemon will give awesome results. Beat three eggs to a mixture of lemon juice, olive oil and mayonnaise. Slather this mixture on damp hair and use this as a shampoo. You can even store this mixture in refrigerator and use it for about a week. If you have some great recipes for homemade hair conditioners, do share it with me here!