Chunky bracelets, quirky neckpiece, printed outfits, wedge heels, and the ruler of the summer roost―makeup… You might have aced every fashion trend this summer with hot shades but one thing that will pep up the look is the fun pop nail color! Well, this post of for all the lovely ladies who prefer neutral hues like me over twilight-resembling, brooding glittery shades…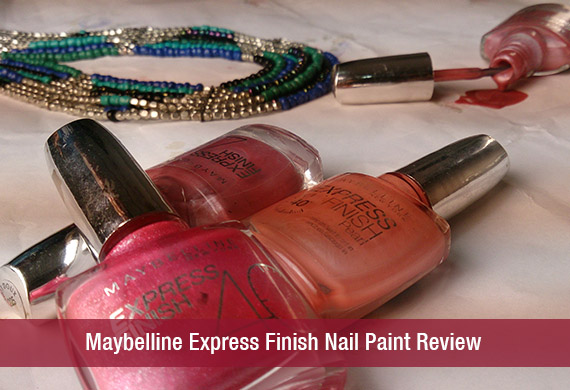 When it comes to more sophisticated neutral shades, my Vote goes to Maybelline Express Finish Nail color Range…Have a look at what the product claims:
Product Claims  –Maybelline Express Finish nail color is formulated with anti-chip and quick-dry method with vivid color collection. It gets dry in just 40 seconds. Its amazing Control-Flow brush can apply just the requisite quantity of nail color for a more even and smooth application.
Price Comparison – Well, when I bought this range, it was available in Indian Markets for INR 200/-.
My Experience-  Spending so many hours at work station through the entire week leaves me with no time for myself. That's why pampering myself on weekends is MUST!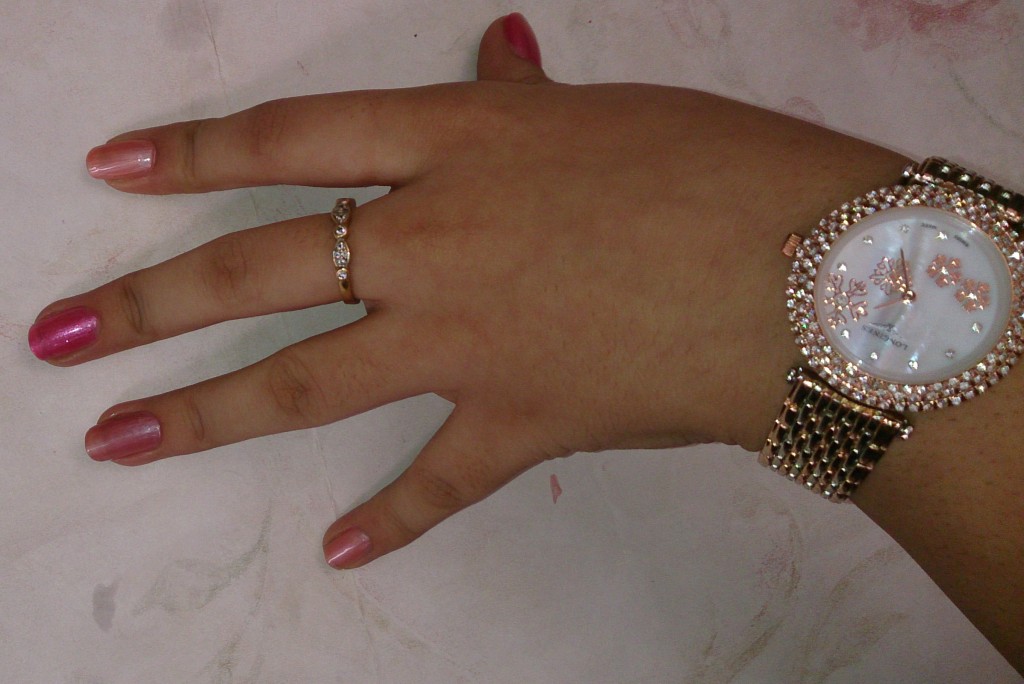 And what better option than some TLC for my nails! I don't know what makes neon & electric colors the hot pick that everyone swooning over them. Anyways, my preference is always of subtle neutral colors in summers!
This Maybelline Express Finish nail color comes in sleek packaging with a metallic cap. The best part about this nail polish is its applicator / brush that is flat, nice and smooth. The applicator's length is long enough to let the paint glide over the nails smoothly, without even needing any extra effort.
What I like about this product is its quick dry formula… Just 40 seconds and your nail paint is dry…
Photos and Swatches: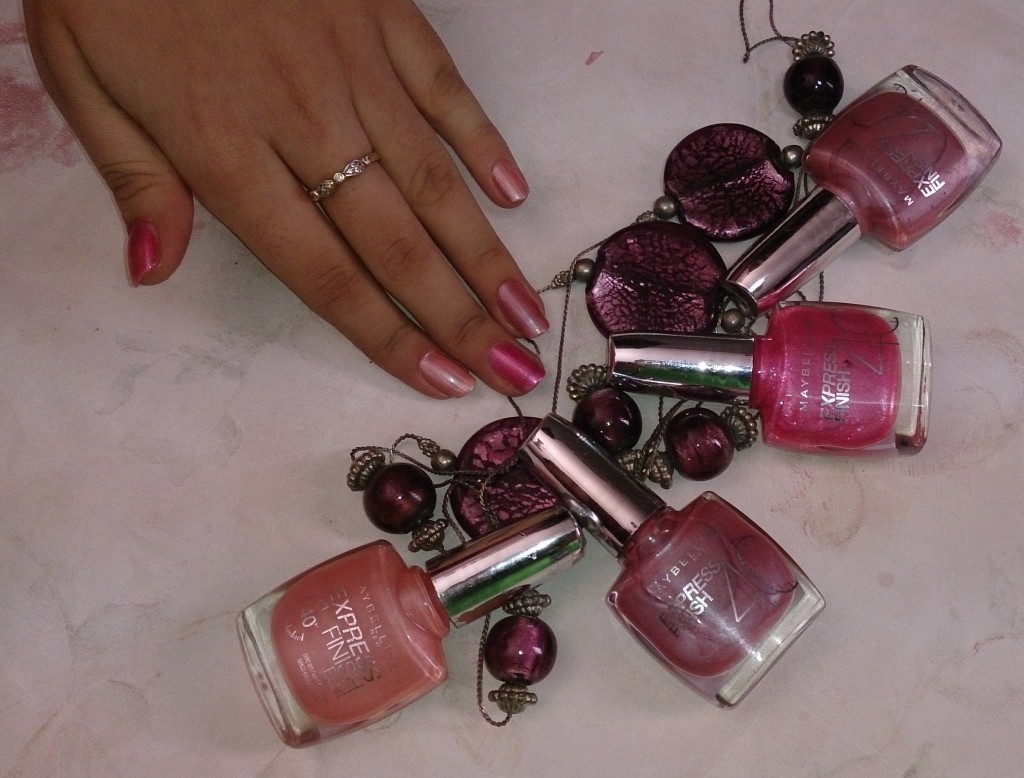 What I liked about the product?
shimmery finish that gives the nails a sparkly effect
Amazing collection of shades… whether you love flaunting metallic, neon, neutrals, glittery or electric shades, you can get huge variety!
Easily available in the market… You can get it anywhere in the nearest cosmetic shop ( I bought it online)
YAY!!Dries quickly, easy, not messy!!
It has anti-chip formula… so no horrible chipped nails!
Amazing colour pay-off in 2-3 coats.
What I didn't like about the product?
You have to apply minimum two coats for the real exact color. The shade looks very sheer in a single coat.
Due to its quick dry formula, it sometimes dries up before I finish one nail… Lol.
Price is bit expensive, considering the new Maybelline color show collection.
If you are looking for a quality nail paint that can last quite long for your cosmetic wardrobe, Maybelline Express Finish nail color is a must have… But for those girls who love experimenting nail arts, this nail paint is not that suitable as it gets dry in a jiffy.