Are you confused about what to eat before hitting to the gym? How can you get through your workout keeling over your hunger? If you want to lose weight, working out without eating is not the way. Eating a pre workout meal serves three major functions: Fuels your muscles with carbohydrates, prevents low blood sugar and helps absorbs gastric juices. Exercising with a full stomach is not good. Food that remains in your stomach may cause cramping, nausea and stomach upset. So, the key is to eat right at the right time.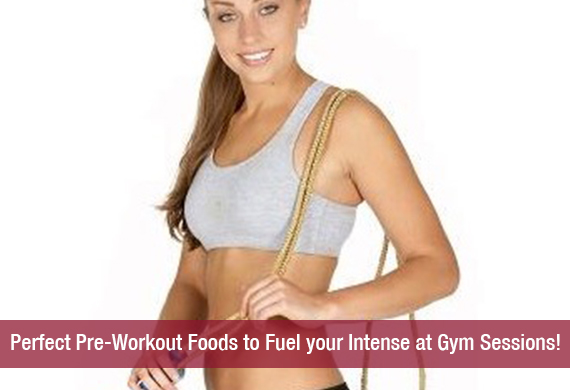 Don't Go For a Workout on an Empty Stomach!!!
An empty stomach distracts a person during workout. Carbs offer you body fuel…so make sure that your diet has an emphasis on carbs. Foods high in carbohydrate and low fat are easily digested. Snacks or fatty meals take longer time for digestion. So, avoid them prior to work out. Your meal should contain adequate amounts of protein to satisfy hunger.
Complex Carbohydrates are the Best….Just Go for It!!!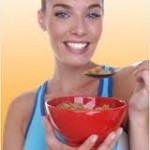 Complex carbohydrates are perfect for regular workouts. Apples, banana and other types of fruits are ideal examples of complex carbohydrates. Some people think that bananas are fattening, but they are packed with carbohydrates which can get easily digested once you start your workout…
What to Eat before a Workout???
Some foods are considered good to eat before a workout. They are listed below:
Protein Shakes: Protein is necessary for overall development of bones and muscles. If you do not receive protein from natural sources then a protein shake is a must for you. Protein shakes should not be taken after every couple of hours. It may lead to kidney damage. You must consult a doctor to know the daily dose of protein shake.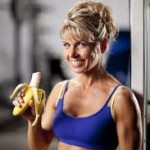 Yoghurt: It contains proteins and calcium. It is good for digestive system. If you want to make more nutritious then add fruits, honey and whole grain cereal. It will give you an energy boost.
Oatmeal: If you go for morning workouts then oatmeal is best. It is easily digested and is a great source of energy. You can also add some fruits to oatmeal.
Brown Rice with Chicken: Some people hit the gym in the evenings or at night. Brown rice with chicken is perfect for them. According to nutritionists, brown rice is a good source of carbs and fiber whereas chicken is a perfect form of protein and lean meat. This combination is considered great before a workout.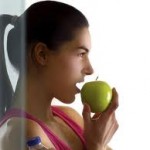 A satisfactory pre-workout meal is very important for any person looking to lose muscle or gain fat. Try to stay hydrated by drinking plenty of fluids throughout the day. Some studies have shown that a pre workout meal consisting of carbohydrates and protein can enhance muscle growth and maximize performance. So, don't ignore your pre workout food before hitting gym… good luck!!!