Thinking that you had a nice neat shave just now?? What about those red bumps on your skin??
It happens many times that our skin retaliates with those unattractive red bumps. If you are finding yourself struggling with that razor and red bumps then stop doing it anymore. Here, I am going to provide you the best tips which you can use to avoid those ugly red bumps.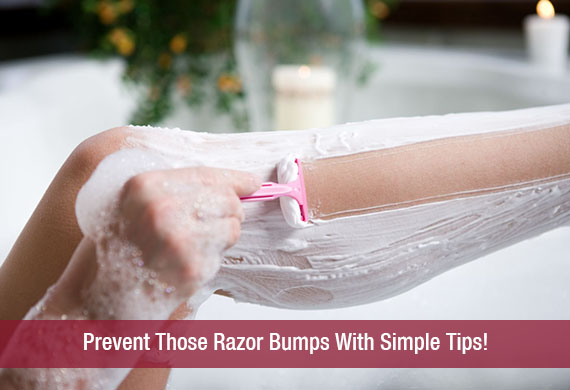 Tips and tricks to prevent red bumps after shaving!
Rinsing with the cold water!
Just pour the cold water over clean shaved skin. It will close all the open pores of your skin. It eliminates most of the bumps that are caused by excessive heat on skin. When you are done with the shaving, just dip yourself in cold water. It is going to cool down your skin giving you great comfort after that shaving.
Handling the razor gently!!
Press the razor very softly on your skin. See, if you are prone to red bumps after shaving then stay to 3 and 4 blade razors. Keep in mind that you make less contact of the razor with the skin and do not pass over an area more than 2 times. And yeah, make sure that you are using a new razor instead of making in use the old rustic one once again.
No use of a questionable razor!
Look at your razor. If it is having those tiny hairs jammed, a crust of shaving foam or if it is looking really odd in any other way then it is the time to get a new one. Switch to new blade now!
Wash before shaving!
Wash the area before you start shaving it. It will prevent those red bumps on your skin.  You can also go for a moisturizing body wash to keep your skin soft and moisturized.
Avoid soap to shave with!
Girls, in our middle school, we used the lather of the soap to clean up our legs and hands. But now, we have found that how amazing shaving gel and foams are. There is a best designed shaving gel for the women in the market. It comes with a lot of moisturizer. Go grab one of these!!
No need to afraid of those red bumps anymore!! Pick a new razor and make yourself soft and sexy!! 🙂
Image Source : 1