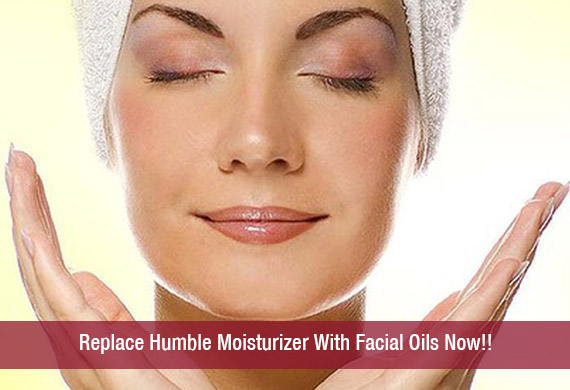 Facial oils are totally in vogue! They are the new rage among the young and old believed to be the perfect substitutes for the humble moisturizers! Yes ladies, it's time you kiss good bye to the face creams and indulge in the goodness of the hottest and newest skin care product that is taking the markets by a storm….
Facial oils are the new "it" product that every woman is luring for! They have changed the beauty regimens overnight! These are incorporated with several natural ingredients and the oil seeps instantly on to the skin giving you a soft glow and keeping them greatly moisturized.
Nah, if you think facial oils will leave you with greasy and oily look than you are totally wrong girlies. And with these oils, breakouts are very rare while your skin tend to appear with well toned ensuring velvety smoothness.
So, why are these facial oils better than creams? Have you ever thought about it? Well ladies, these oils are flourished with several natural products unlike the moisturizers and creams available in the market nowadays.
The answer can be clearly felt after its usage. Oils aren't greasy…they are preservative free and never greasy! Yes ladies, with its usage…you can see the finest results in NO time at all.
However, I would not really suggest you to hop on to any oil that you find! Every skin demands different oils. Hence, it is best advised to look for products according to your skin type. Or else you will definitely end up with breakouts and clogged pores.
Generally these facial oils are based with the goodness of jojoba, lavender and almonds that efficiently fights the signs of ageing. Really, trust me on this!! There are many experts who believe it is best to use facial oils after washing your face or after using the face mist.
Just a drop or two is great for great results. Your skin's natural moisture is locked and you are free to flaunt that gorgeously beautiful skin. It is really good to use facial oils in the morning after taking a shower coz you need to keep your skin free and let it breathe during the night time.
Always store these facial oils in cool and dry places for finest results. Gift yourself some nature's goodness today!!
Image Source : 1
Incoming search terms:
How to make smaller my nose (7)