Winters are already there and it's time to gear up ourselves for hair protection.
A bad hair day in winters is a normal schedule and every girl has to deal with it. Often, it happens with us that we are going to college with our open strands thinking that we are looking like Madhuri, but actually we end up looking like a tangled witch. Such incidents spoil our mood and looks obviously.

Image Source:http://www.bobandpaige.com/
But to be frank, winter is a season of flaunting your strands which we all want, but unfortunately the hare care takes a troll. Is it? The answer is a big "NO" when we all think to go with our locks open Dry, frizzy, falling, tangled and under nourished hair restrain us from flaunting them. But don't panic after a thorough research on this problem, I have gathered some of the simple tricks that will aid you to look even better this winter season:
What causes falling of hair?
Our hair also needs nourishment like our skin. A well-nourished scalp will aid in proper growth of the strands. Winters are full of chilly and whipping winds that won't allow our hair to grow in a proper way. The reasons can be many like:

Image Source:https://beautyhealthtips.in/
Stress
Unbalanced diet
Hormonal changes
Alcohol
Dandruff
Frizzy hair
Dry hair
Wet hair
Let's have a glimpse on some of the most simple hair care hacks that will allow you to look best this winter:
1. Frizzy hair
Frizzy hair is one of the major problems in winters. A lot of hustle bustle happens due to scarves, gloves and caps results in frizzy hair.

Image Source:http://www.fitandhappy.org/
What causes frizzy hair?
Swelling in strands results in frizzy hair. It also occurs due to dehydration in hair strands.
Reasons for dehydration:
Water deficiency
Lack of sleep
Lack of deep conditioning
Protein-moisture balance is lost
Oil is not nourishing the scalp
Stress
What to do?
While combing, use a hair brush that has wide spaces between the teeth. Try to use brush that have plastic bristles.

Image Source:http://www.lekar.bg/
Avoid using too cold or hot water. Always wash your hair with lukewarm water.
Use leave-in conditioner, it will provide nourishment and shine to your frizzy hair.
2. Dandruff
Harsh and cold winds of winter make your scalp itchy and dry. Less moisture in the environment makes it flaky and super dry.

Image Source:http://www.senseornosense.com/
What causes dandruff?
Shedding of skin cells is a natural process. But, in the scalp, it clumps with the oil and accumulates as a white layer in the head which is known as dandruff.
Reason for Dandruff:
Dry skin
Eczema
Sensitive skin
Stress
Fungal overgrowth
What to do?
Mix some lemon juice along with hair oil, massage it on the scalp. Leave it for one hour, wash with lukewarm water.

Image Source:http://img.yasmina.com/
3. Dry and limp hair
Extra fizziness in winter leads to dry and limp hair. Hair lose shine and appears brown and lustreless.

Image Source:http://3.bp.blogspot.com/-
What causes dry and limp hair?
Loss of moisture from the root shaft of the strand of hair results in dry and limped hair.
Reasons for dry and limp hair:
Heavy dandruff
Misbalanced diet
Exposure to sun for a long time
What to do?
Brush hair to detangle your strands and apply some honey from your scalp to the ends of the strands. Cover it with a towel and leave at rest for 30 minutes. Wash with lukewarm water. It will help you to restore shine and bounce.

Image SourceLhttp://marlon-wayans.s3.amazonaws.com/
4. Under nourished hair
Hair lose moisture in winters appears as tangled and dry. Nothing is worse than a bad hair day, and with me every day is a bad hair day in winters.

Image Source:https://i.ytimg.com/
Hair needs moisture and complete nourishment as your skin does.
What causes under nourished hairs?
When the metabolic requirement of hair follicles is not fulfilled, then they start appearing under nourished and thin.
Reasons for undernourished hairs:
Malnutrition
Hormonal fluctuation
Health concerns like stress, trauma.
Alcohol
Malignancy
Smoking
What to do?
You can add some nourishing oil to your conditioner. But, keep in mind that oil should not be too greasy.

Image Source:http://hrelate.com/
Mix oil with conditioner and then apply as normal conditioner.
5. Wet hairs
It's quite difficult in winter to dry your hair. Washing your tresses and tying them keeps it wet till evening.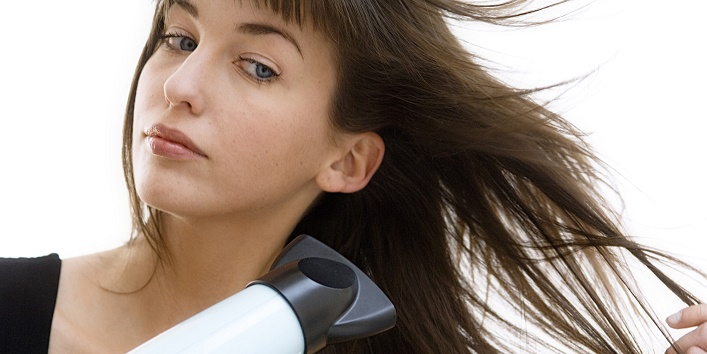 This leads to many problems like falling of hair, dandruff and lice also.
What causes wet hairs?
It is obvious that washing hair lead to wet hair. Getting wet for a longer duration leads to falling and fungal infection in the scalp.
Reasons of wet hairs:
As I mentioned above, it is obvious that washing leads them to wetting.
What to do?
Use a mild hair blower to dry your hair. Give some extra time to your tresses to dry them naturally.