Fashion is beautiful, bizarre, befuddling and bodacious. Fashion is not just limited to the outfits you wear. From the handbag you carry to the footwear you don, to even your wrist watch which serves more than a functional role, fashion dictates more or less everything. While latest trends and fashion can be enticing to follow, many times they wane within a month or two, leaving behind the clothes and accessories which we will never wear again. Thus it is better to have a unique style rather than following the occasional fashion. There are certain things a lady needs to have in her wardrobe, which ensure that she will never go wrong. One such accessory which is never going to be out of fashion is none other than BELTS.  A dress which is gorgeous and ethereal will look more tempting if endorsed with smart, elegant belt. To know the different styles to carry belts, just keep on reading…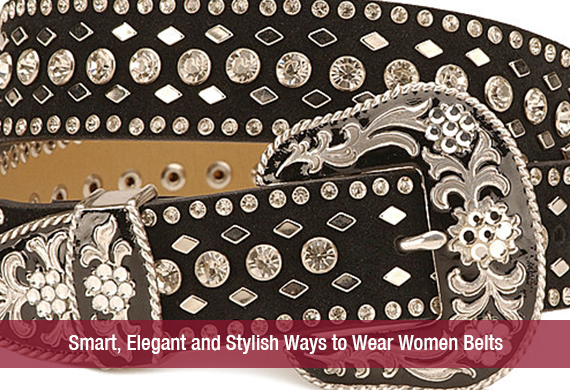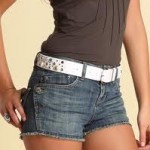 Wear Smart belt With a Smart Dress!
You can simply wear an elegant belt with a stylish dress; it can be any dress. Any sort of smartly-fitted outfit will look more stunning with this little, simple yet fashionable accessory. Some people look good with thick belts, some prefer thin and sleek ones; everything counts on what you consider best.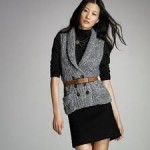 Belt Will Look Stunning Over a Sweater!
Fashion of carrying belts over your attire is quite popular these days. In case you like wearing a flowing cardigan on your tee-shirt or any oversized sweater, snazzy belt will help you hold it all together and look gorgeous at the same time. These days, there is a fad of this absolutely fab look and I guess it's not something which you will normally think about. In short, this style will give you a unique yet impressive look.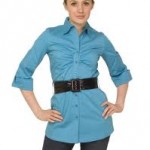 Simply Carry a Belt Over your Long Shirt!
Button down and 'not-so-formal' shirts appear fantastic with sexy belts. But make sure that your shirt comes down past the hips area. You also need to arrange the shirt in such a way that it will bell out beneath or above the belt.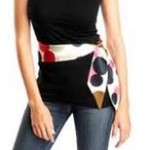 Use Your Scarf as a Belt!
Who says you need to carry so called 'proper belt'? Well, you can try a scarf too. Many girls want this sort of look and for good reasons of course. Scarves are colorful, comfortable and one can simply arrange or use them in lots of innovative ways.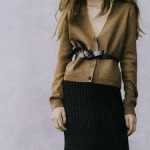 Knotted Belts for a Trendier look!
In case you want to know more about how to wear belts in a stylish way, simply experiment with knotted belts. The trend of wearing these sorts of belts is popping up everywhere. Remember that you have to buy one size larger than your actual size so that there is enough space to tie it properly.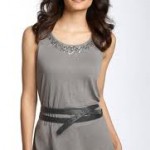 Doubled up Style of wearing Belts!
Many people are following the style of doubled up belts. One can try this in several ways like wearing two belts, maybe in complementary or same styles. You can even purchase a belt which is quite big for you to wrap it two times around the hips or waist.
So use the said styles and jazz up your attire and look stunning every day. Good luck!
Image Source : 1, 2, 3, 4, 5, 6, 7