With the wedding season on its peak, all of you must be busy with hundreds of wedding preparations. Deciding the venue and menu, planning a 4-day event, and the never ending shopping itinerary are just a few things which can spin your head completely. And in addition to those, the biggest headache is to invite guests for the wedding day and other functions, without making anyone feel left out!
Thanks to technology, there's nothing to worry now. You have a cool mobile app which is an ultimate solution for your wedding invites in just a single touch. "WedTalk" is specially designed for a hassle-free wedding invite, sharing photos and keeping everyone updated on the latest happenings to keep everyone as a part of the function.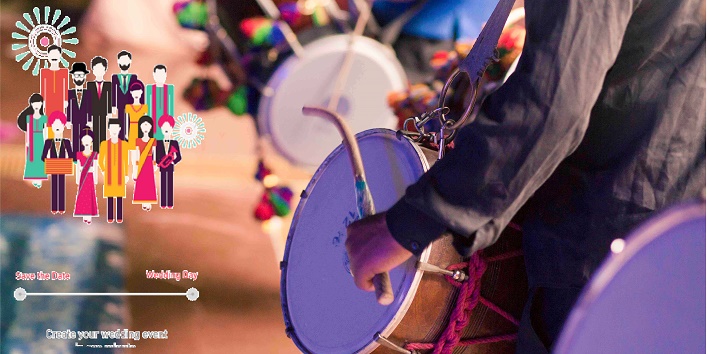 To start with, it helps you to send invitations in a single click and you don't have to sit and think of drafting an e-mail or message because the app has some pre-drafted emails and you can choose from the list, and send to people via WhatsApp and Facebook as well. You just have to feed in the name of the bride and groom, the wedding dates and you can connect to all your invitees through various social network accounts within a minute.
You can keep everyone informed of the mehndi ceremony, ladies sangeet or the engagement and ask for other's opinions and ideas by connecting with all of them in a single window. Your mehndi function is postponed? Well, don't worry. Just update the new timings in this app and everyone will know. Post it on your WedTalk and no need to call everyone separately. You can also notify the site map and any dress code or even the songs to be played in the sangeet. How cool is this right?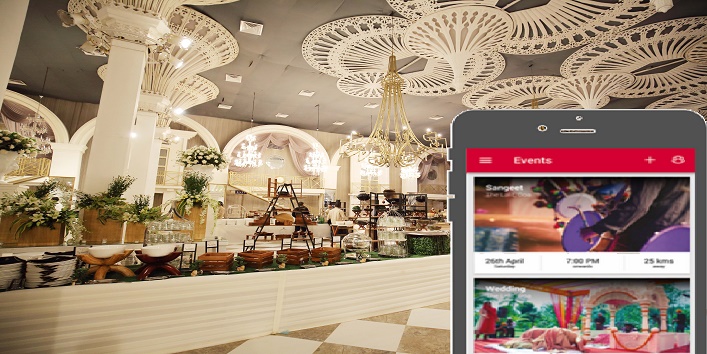 Also, with the photo sharing platform in WedTalk, you don't have to get the photos which others have clicked through different channels, just gather all those fun and creative photographs in a single area without any fuss. Whoever is a part of this invitation, can share their snaps Also, you can organize all those piled-up photos in separate albums to clearly identify and avoid confusion.
If you don't have time to update the various events or notifications, you can also make multiple admins who can update and edit on your behalf. They can be anyone from your family members to close friends, whomsoever you can trust. In fact, you can also easily connect to the family on the other side as well.
So, say goodbye to the fussy and time taking ways of sending wedding invitation and hello WedTalk!
Wish you a very happy wedding!