How about handsome men walking around and checking out our lips? How about making other girls jealous by having the most kissable lips? Of course, every girl wants to have the most kissable and loveliest lips. So, here we are with those amazing tricks which can give our lips a complete new look.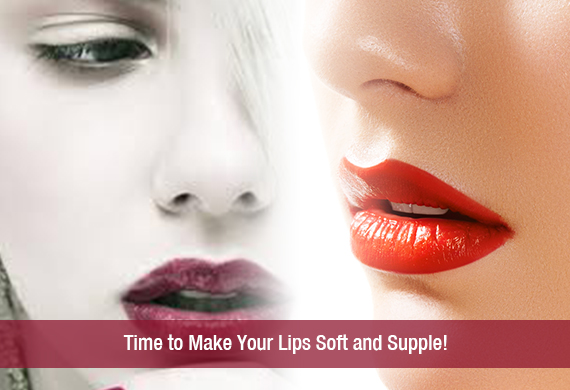 Tips and tricks for kissable lips
Frustrated of those black lips? Mix one spoon of butter and glycerin and apply at night. Also, honey applied daily on lips shows the instant change.
Apply mint juice only for 5 minutes and see the magic. We will have turn on rosy and pink lips.
Feel like having red lips? Blend glycerin with 3 roses and apply it at night.
Coriander leaves mixed with lemon juice is an age old remedy to have soft and pink lips.
To have that appealing shiny lips, go for the coconut oil every night.
We may even try beetroot juice. Red beetroot, red lips!!!
Follow these Don'ts to get pink lips
Do not smoke. It makes lips dull and black.
Do not walk out in that scorching sun. Excess of heat and sunlight makes our lips go dull.
Come on, Stop saving those extra bucks anymore. Stop using those low graded cosmetics and lip balms. Buy the branded ones.
Some important dos
Eat balanced diet.
After brushing your teeth every morning, exfoliate lips with the same brush. Dry flakes will be removed soon.
Spend few extra pennies in getting a nice ayurvedic cream. Use it and see the results.
So ladies, step further and flaunt those sexiest and kissable lips.
Now that you have all the secret tips and tricks. Implement them in your hush-hush routine to get the desired pouts you have lusted for long!