There is nothing better than getting a hot oil treatment for perfect hair care. These are easy to make, healthy and very importantly…it's really fun to mix n match them! So, have you ever thought of considering natural hot oil treatment for your hair? If not, you should definitely try it! Here's a list of ideas that is sure to help you get started….be one of those million women who are benefitted with this formula……happy reading!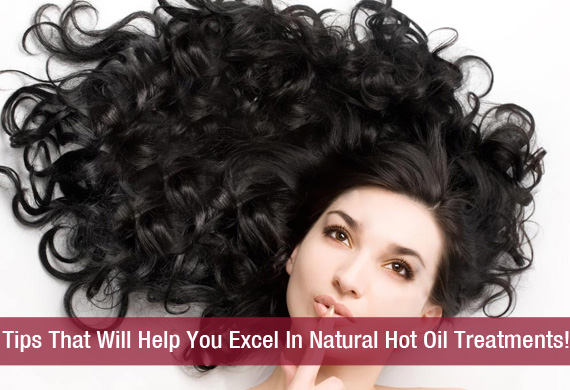 Homemade Treatment for Dry Hair!
Make sure you get the best out of your favorite hair oil with these few simple and easy to do tips and tricks. Apply the oil evenly and make sure to make sections. Use a shower cap to let your hair absorb much oil. It's sure to make your hair super soft and healthy.
Castor, Olive and Jojoba Oil Goodness
These make your hair super healthy, easy to mix and are great for your hair….the amalgamation of castor oil, jojoba oil and olive oil, Vitamin E and glycerin is something you wouldn't want to miss out on! And the good thing is you don't have to go shopping for a lot of ingredients here….just are so easily accessible and will definitely wouldn't lead to an allergic reaction. Give it a shot!
Moisturizing At Home Steam Treatment
Speaking of a steam treatment- this is gonna make your hair from "drab to fab". So, are you ready to try this interestingly awesome mixture? Ahan….it contains four really potent amalgamations of oil which incorporates argan, olive, coconut and grape-seed oil. And do you really want me to get started on the goodness of aloe vera steam? That's pretty neat….han!
Rosemary Hot Oil Treatment
My-my……this one on my list is definitely a must do! And just in case, you love the enrichment of natural oils….you are sure to have a great deal with the infusions. The combination of rosemary with olive oil is great to give your hair a little bounce and shine.
So, there you have it ladies….my list of top four natural treatments one must try in their lifetime. Let me know if it worked out for you!