Early spring has kicked in already, everything is bright and beautiful. There can be nothing better than giving the shining sun some serious competition this time with shockingly vibrant makeup hues. Be creative, be playful and experiment with exciting electric pinks, neon greens and acid oranges. A dash of vibrant color on your cheeks, eyes or even lips when coupled with your amazing confidence brings out the hot spring neon and nude look perfectly well. Young girls may love the playful look but if you are past thirty, make sure to complete the ensemble selectively and smartly. Before you plunge in to try the bold look, be certain that neon look defines your personality absolutely.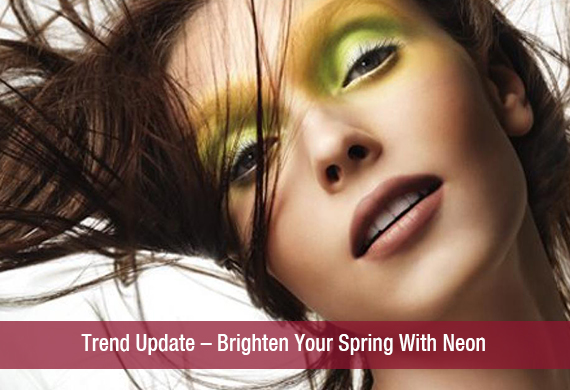 Less Is More!
Neon hues are bright and funky; to make them look exotic, don't just overdo it. You may end up looking clownish and gaudy at times.  It would be better if you use them sparingly to highlight a color that puts the accent on the rest of your outfit as well. Keep the rest of your attire simple, more neutral or even solid in color. Neon greens go well with light blue shades and if you are wearing black opt for electric pink hues. Complement these colors with right accessories and clothes and you will definitely stand out in the crowd.
Don't Overdo Matching
Never use the dramatic color palette as a color scheme, rather, use it to bring out your best features. The combination of orange eyes, orange lips and orange blush, all stacked up at once is a deadly and unforgivable fashion faux pas. Go for a lush, nude lips look if you are wearing an electric blue eye shadow and when you are being playful with your lips then keep the eyes neutral with a dash of mascara. Flaunting the neon look requires you to strike the perfect balance with colors.
At Times, Go Untamed!
Sometimes bring out the rebel in you and team up the season's most outlandish neon hues for a girlie night out.  Spice up your look with a hot pink, lime green or orange color. Drop all your inhibitions; your attitude is all you need to sport this flirty look!
Image Source : 1