Are you wondering how can you make your lips look fuller? It is a sad fact that we are not blessed with fuller and sexier lips, but that should not prevent you from trying as who try, win! Fortunately, there are numerous ways to make your lips look fuller and I am here to tell you all…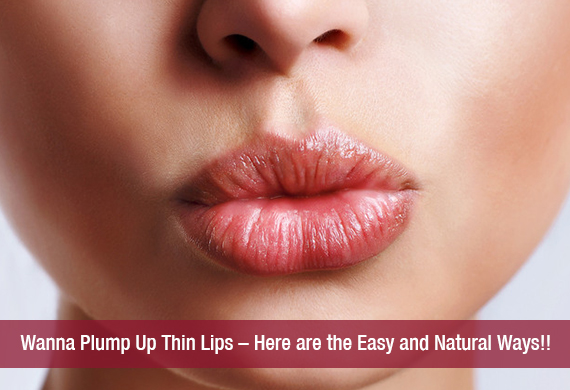 These tips are quick and safe and of course far better than harmful surgeries and all, get to know them now!
Lip Plumper can be your First Choice!
The easiest way to make your pouts go noticed is to use the product meant for that, there are different brands available and you can easily get one. You might get surprised to know how it works – the plumper works by irritating your skin and makes it look swelled. P.S. Avoid if your lips get too much swelled.
Outline your Pouts to Get them Noticed…
Without making your face look like clown's you need to draw a right outline around your lips and voila! Just draw the right line around your lips so that you can continue looking good. I don't like those who go mad over outlining and cross their decent limits.
Cinnamon Oil – Spicy but Effective!
Apply some cinnamon oil mixed with lip balm; be careful as applying neat oil to your skin can get you burning. You can also make use of menthol lip balms, though the solution is temporary yet it works!
Moisturized Lips Look Much Better!
Just see the difference between your dry hands and after you apply some lip balm. They look much better when hydrated. So your pouts are no exception and you need to moisturize them as well to make them look fuller and of course sexier! 🙂
Before you apply lip colour, make sure you dab some concealer (smudge it properly). Also you can apply lip gloss in the middle of your lips as this will get you a feeling of fullness. And the result – lovely and kissable lips!
Dark coloured lipsticks can make your pouts look thinner and on the other hand lighter shades are your good friends. So when you buy lip shades, take this tip very seriously!
So, you have just discovered something effective and so you must apply these tricks to make sure you continue looking beautiful 🙂
Image Source : 1