Product Claims
Yardley London English Lavender body Spray is described as a long lasting, refreshing body spray with a rich, aromatic fragrance that combines the hay-like sweetness of lavender leaves, clary sage and neroli. Along with the purest, natural lavender oil and germanium, there is a deeper fragrance of sandalwood and tonka bean to pamper your senses. This scented body spray keeps your skin feeling refreshed and invigorated all through the day.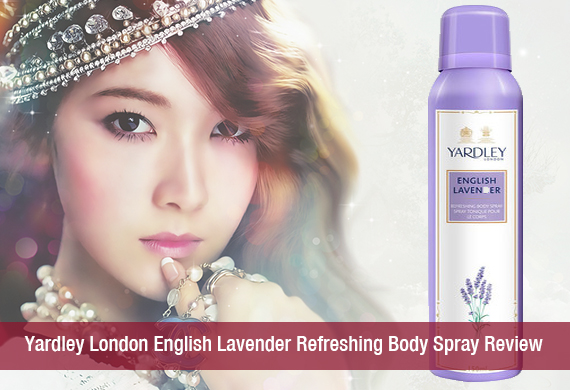 Price– INR 150 for 150ml
Shelf Life– 3 years
My take on Yardley London English Lavender body Spray
For me, body sprays are more than something to just keep the body odors at bay. Fragrances are a luxury; they are the ultimate mood enhancers that make you live and sing. One such fragrance is the English Lavender by Yardley London. It is a nice floral English scent dominated by Lavender flower. It's a very elegant and feminine fragrance that is deep and intense but not at all overwhelming. On applying this calming and soothing fragrance, you feel like standing amidst abundance of purple lavenders, creating a fabulous aura around you.
When you smell good, you feel good, and that's exactly what this refreshing body spray does for me. I totally love the classic, vintage smell that lasts for just 4 hours, but its mild essence lingers on my body for hours. The product comes in a sleek and simple packaging that you can easily stack in your handbag. It has a nozzle neck and you won't have to put much pressure for its easy application. It is made tamper proof and protected with a spray lock to prevent shop floor level use.
Photos and Swatches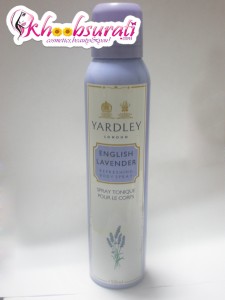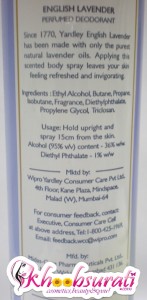 What I Liked About the Product-
Refreshing  and soothing, sweet and musky fragrance
Ultra feminine scent
Perfect day time deodorant spray for summers
Sleek, easy to carry packaging
Reasonably priced
Not tested on animals
What I didn't like-
High alcohol content that may cause irritation to sensitive skin
Bottom Line
Overall, I would say I really liked the fragrance of the product and it didn't irritate my skin either. So, if you like floral scents then, this one is for you!
Incoming search terms:
yardley lavender deo review (4)
yardley body spray review (2)
Yardley deo review (2)
yardley body (1)
yardley deodorant review (1)
yardley english lavender body spray (1)
yardley english lavender body spray review (1)
yardley english lavender deo review (1)
yardley lavender deo (1)