Maybelline Baby Lips Lip Balm claims to be a total moisturizing solution for your lips. It is not a lip balm but exclusive lips renew formula that comprehensively protects and moisturizes the lips and stays on for full 8 hours. It is also available in six different shades and has SPF for total shielding against sun's harmful radiation. It comes in a compact, cute packaging and uses swipe method of application on lips.
Price Comparison
When I bought this product, it is available in the Markets for INR 165/-.
My Experience
As the winters arrived, I was once again bogged down with the problem of dry, chapped lip. My lovely lips were so much in pain. Every day I had to struggle with extreme dryness, peeling-off skin and sometimes bleeding. I had tried numerous products but they used to accord relief only for some hours and by evening it was the same old story.
As I was pondering over what to do, a pep talk with my friend over coffee led me to go for Maybelline Baby Lips in Pink Lolita Shade. I was simply mesmerized by using the product and in few days only, my skin on the lips was not only transformed into a smooth and soft texture, but also stayed the same way for a much longer duration.
Furthermore, the soft pink hue furnished by it also gave my lips a gentle style. The application is quite easy with swiping stick and its small packaging makes it very practical and convenient to carry it along anywhere.
Overall, I simply adore the product. It embodies all the qualities that a good lip balm needs to have. It actually lives up to its claim by giving me supple, baby soft lips and also offers a soft shade. I am completely satisfied and happy with the product.
Photos and Swatches: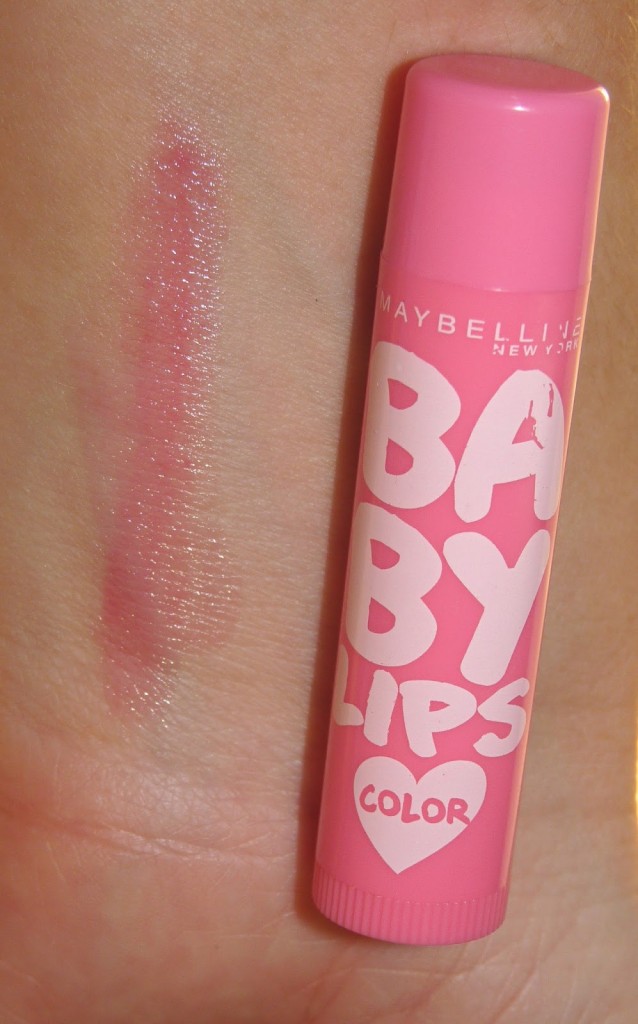 What I liked about the product?
It effectively heals the dry and chapped lips within few days of use.
Lasted for a much longer duration in comparison to other similar products
Its small and compact packaging makes it very easy to carry along.
Has a mild and sweet fragrance which I liked.
What I didn't like about the product?
The packaging didn't mention the ingredients, so I was little apprehensive about buying it at the first instance.
I also tried Coral Flush and Mango Pie which are pretty good too. I must say that I very much in love with this product and now it's always with me whenever I step-out of home. I will definitely be going for this product again, may be in other shade and would like to happily recommend to all the girls with the similar problem.
Image Source : 1, 2, 3, 4